We love to solve digital business challenges!
Our designers, developers, data engineers and consultants support you from A to Z in your digital challenge. We are storytellers, analysts, code lovers, creative minds, innovative craftsmen and out of the box thinkers. We work closely together with our partners and share knowledge across all teams.
Do you love what you see?
Some other projects we worked on
Koninklijke visio webshop
Kunst & Cadeau van Koninklijke Visio is a webshop that is fully managed by clients with a visual and / or intellectual disability. In collaboration with Koninklijke Visio, we have built a CMS with clear visual and auditory cues so that clients can put the products they have made during the daytime activities into the webshop in a few simple steps. To make the webshop accessible to everyone, and to ensure that the webshop is also easy to navigate through screen readers, we have taken into account the accessibility standards according to ARIA standards and the guidelines of Accessibility.nl. This resulted in the drempelvrij.nl quality mark.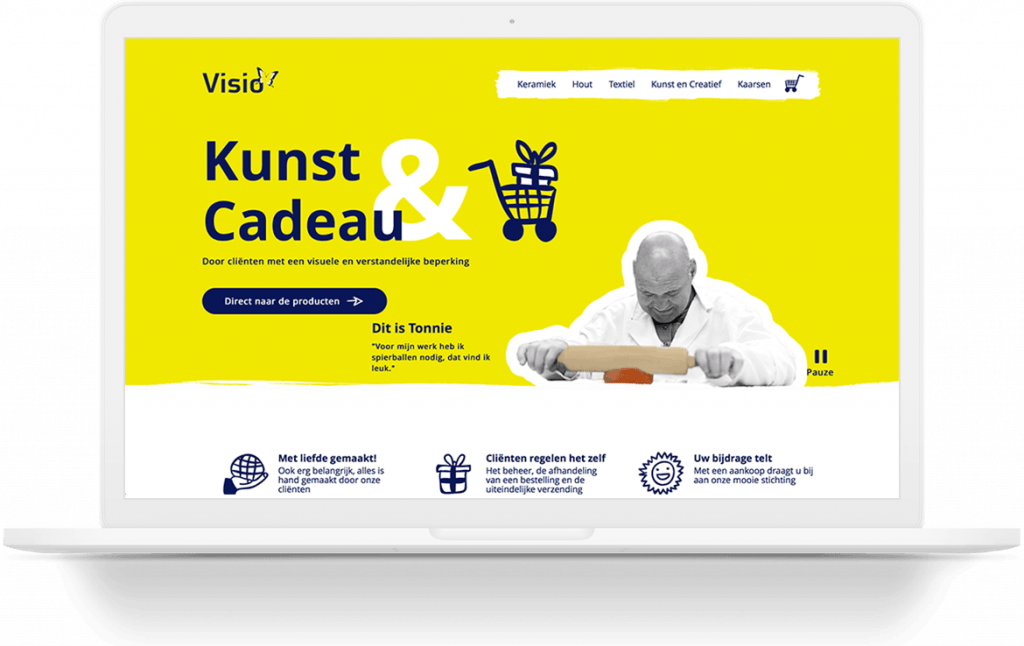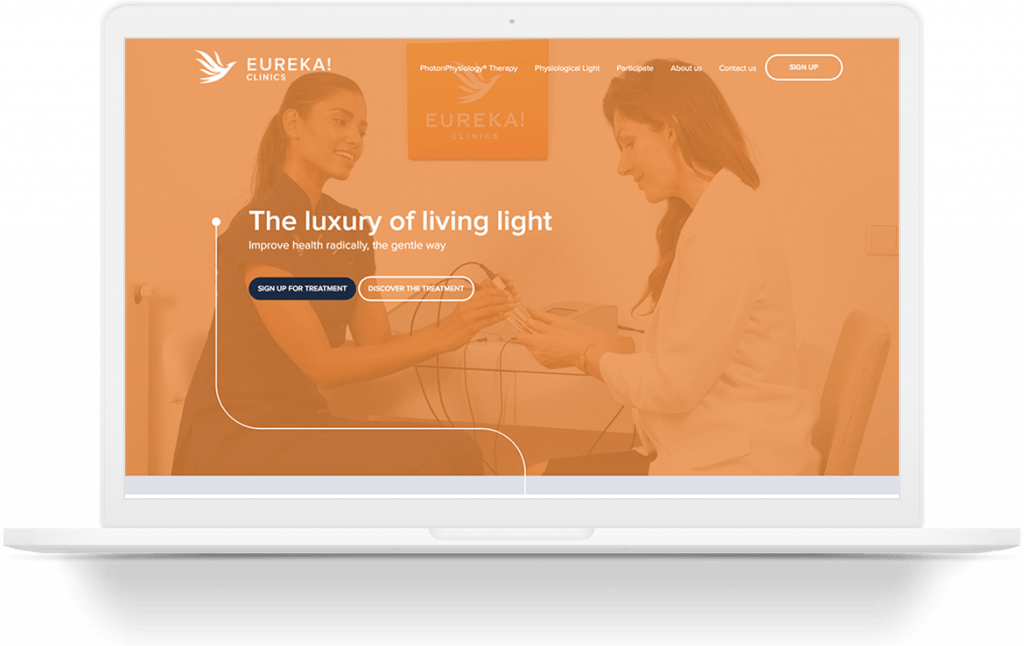 The wish of Eureka Clinics! was to develop an application in which therapists can carry out their work in a structured way. We built an MVP in which the desired "way of working" and the processes are structured in such a way that a new generation of therapists can easily carry out the whole process from intake to closing. The end result: a user-friendly and stable web application that runs in multiple countries.
In collaboration with Pameijer and the Technology Fund, we developed an intuitive iPad application for people with intellectual disabilities. The iPad app (IkBoekje) enables people with physical or mental disabilities, counselors and family to communicate at a different level and exchange information. Supervisors can deal more effectively with the emotions of clients and family and therapists can use the photo and video diary to get a good and complete picture of the developments and the activities undertaken.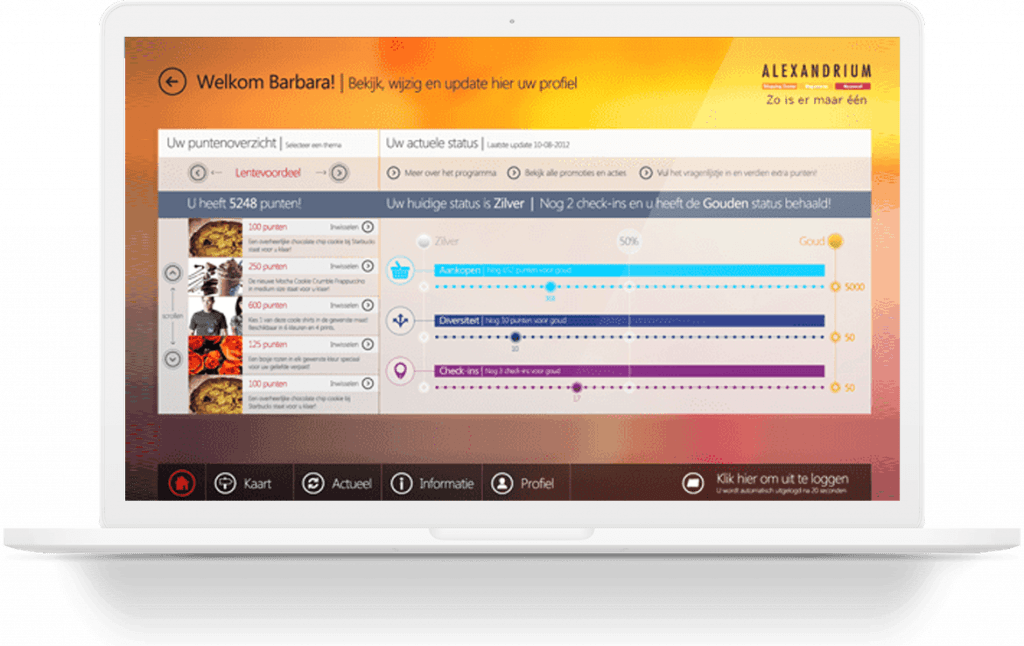 In cooperation with Sandfire, Artificial Industry has developed the largest interactive social measurement board in Europe. The interactive measuring board displays around 30 different real-time information feeds, from Twitter to Youtube, from Rss to current stock price. Via three touchscreen apps one can interact with the large measuring board and study information from the measuring board in more depth. Corio employees gain more insight into the behavior, needs and motivation of consumers in the retail sector.
Together with Fleurametz, we developed an intuitive website that helps florists get inspiration for flowers and accessories. This offers convenience in purchasing and also provides support in the design and communication in stores. Packages can then be immediately assembled and ordered.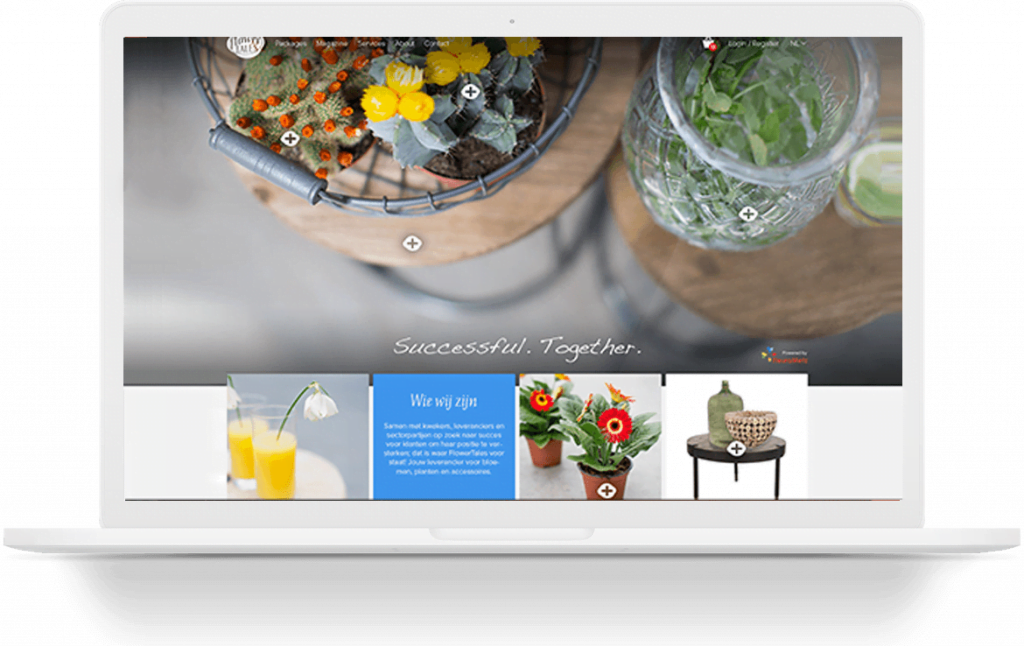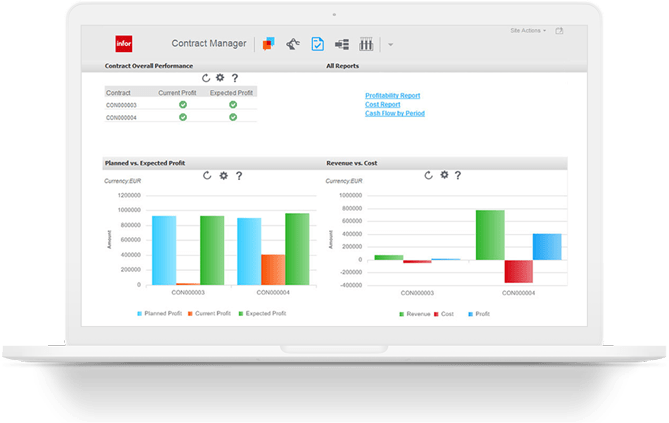 Reporting & Analytics Environment
One of the largest players in the food industry in the Netherlands is focused to continuously improve their knowledge of potatoes, together with their breeders, to develop new varieties of potatoes. From the French Fries sector to the fresh potatoes in the supermarket, with a large share in different market segments it is quite complex to manage all processes. To organise this as efficient as possible, they had the need to replace their old ERP system with an industry standard. They chose for Infor M3, one of our partners, so their employees can easily plan ahead their processes. To increase user-friendliness of the system we build a Reporting & Analytics environment. This way their resource planning and finances stay transparent!