Together with Bloomy we developed a unique software solution for the flower industry. Tailored for bouquet designers, booklets designers and account managers. BloomyPro Create's features make it possible to easily make professional flower arrangements online and share them easily with others.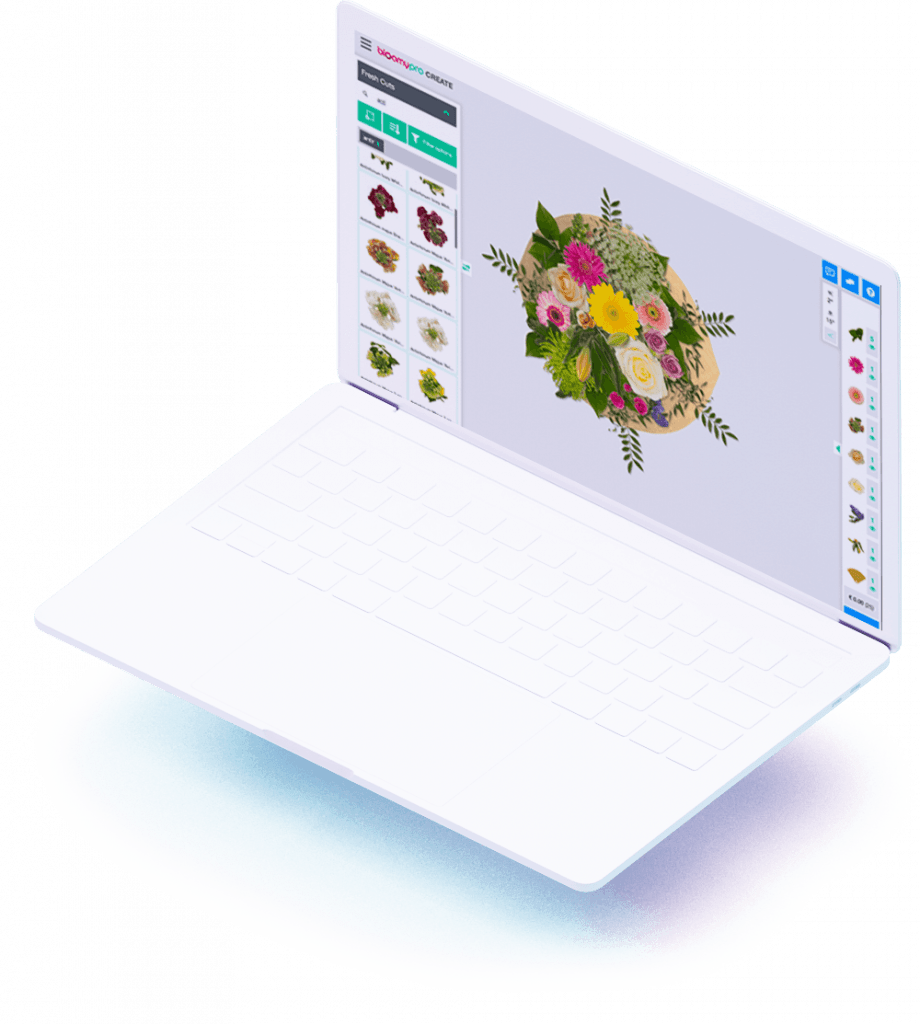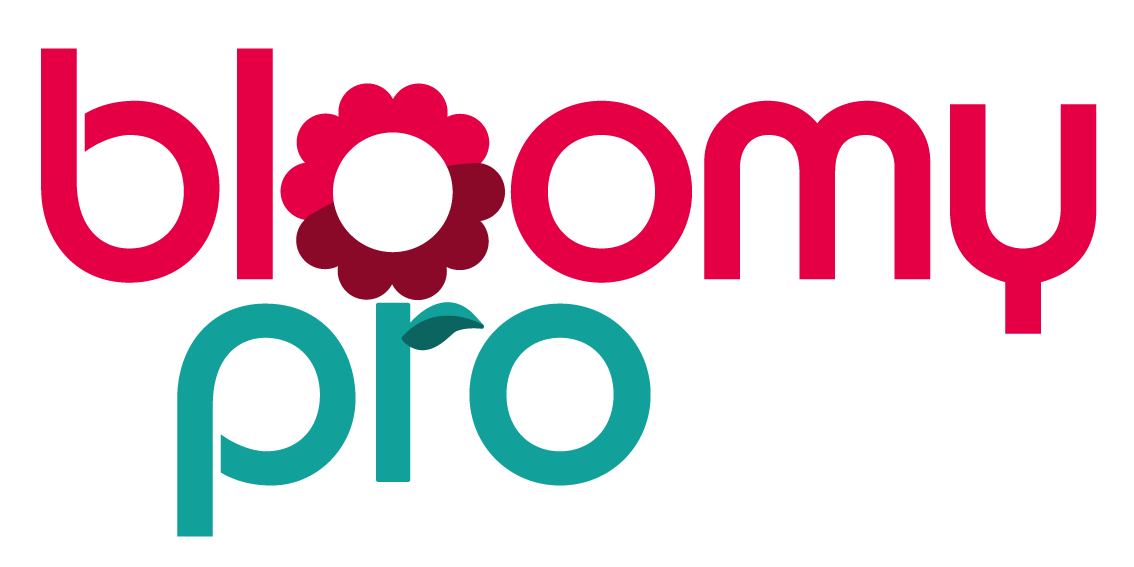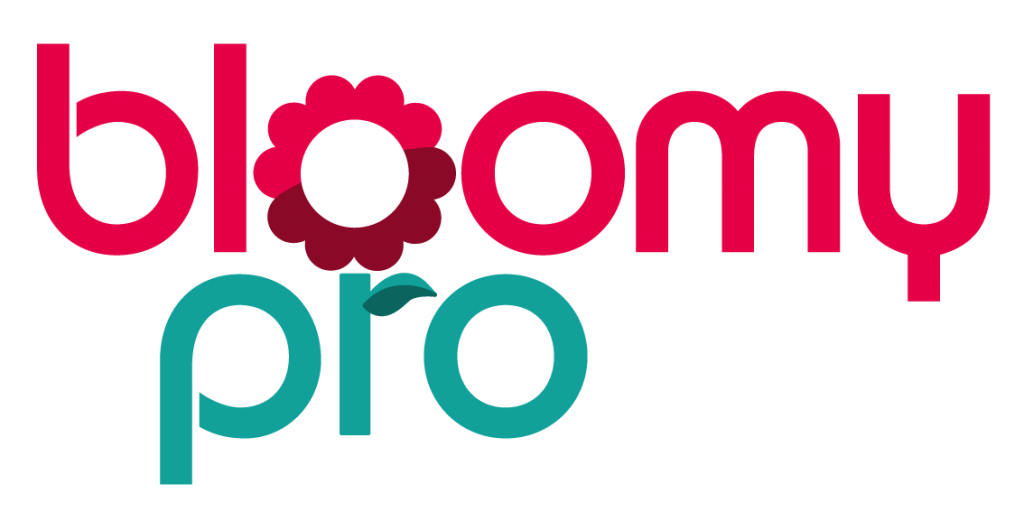 Strategy & Advice
Concept & Design
Application Development
Hosting & Support
Flower Breeders and Flower Wholesalers looking for real-time inventory and customer data integration. Suppliers are looking to decrease their sampling costs.
Create a cloud based 3D technology that visualises and integrate the creation and sales of bouquets
A Cloud based 3D flower arranging tool that uses thousands of photos of flowers, covers and tailors to display bouquets in 3D.
More than 3000 unique flowers to choose from
view 3d sleeves in any color and design with just one click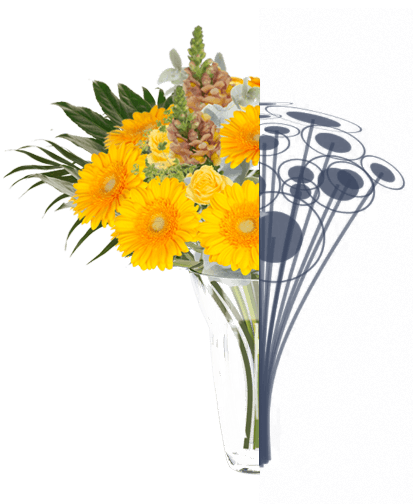 Example of bouquet rendering in Bloomy Pro
The flower arranging tool uses thousands of photos of flowers and tailors them to display bouquets in 3D.
This gigantic database of photos and other product information is available online through our web application thanks to various AWS services.
JavaScript canvas is used for displaying these 3D bouquets. We  designed a responsive interface which allows use of the flower arranging tool on all devices. 
In addition, the flower arranging tool has a financial module with fully manageable financial components so that users can manage their product prices, packaging and shipping costs and can easily export bids.
In addition to the stand-alone web application, the flower arranging tool is used in several web applications, including BloomyCreations (an e-commerce platform where you can compose and order a flower bouquet at the stem level) and Tifiori (a Belgian platform where local florists can place their bouquets to easily to sell stock)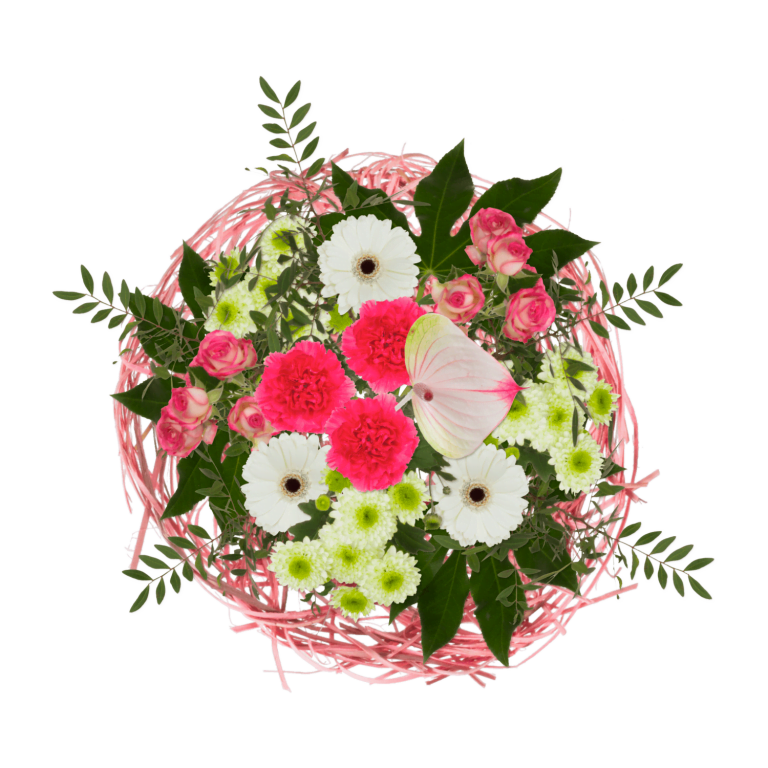 Example of bouquet rendering in Bloomy Pro
Until now, the only way to design your flowers was with collages or expensive and fake looking computer programs like 3D max, blender etcetera. With this revolutionary Floral app, you can design realistic looking flowers with accurate calculations all the time. Maximize your profits with correct predictions and realistic flower designs. BloomyPro Bridal is a must-have tool for every Floral Design and Event Business and I truly recommend it!
watch BloomyPro in action. 
Bloomy Pro & Artificial Industry
THE FUTURE!
Artificial Industry is working with BloomyPro to investigate whether it is possible to convert existing bouquets into an online 3D bouquet using image recognition technology.
Keep an eye on our website for updates on the development of the flower arranging tool and contact us if you want more information about the possible integration of this flower arranging platform or if Artificial Industry can assist your company in devising and developing a custom solution in your area!