Artificial Industry is the technology partner of New Green Market in the development of its platform, a digital marketplace where Flowers and Plants are traded. Together we have looked at how the production chain in floriculture can improve with modern technology and digitalisation. The marketplace will always introduce new services, for example, tooling for tracking orders and optimally loading carts by growers.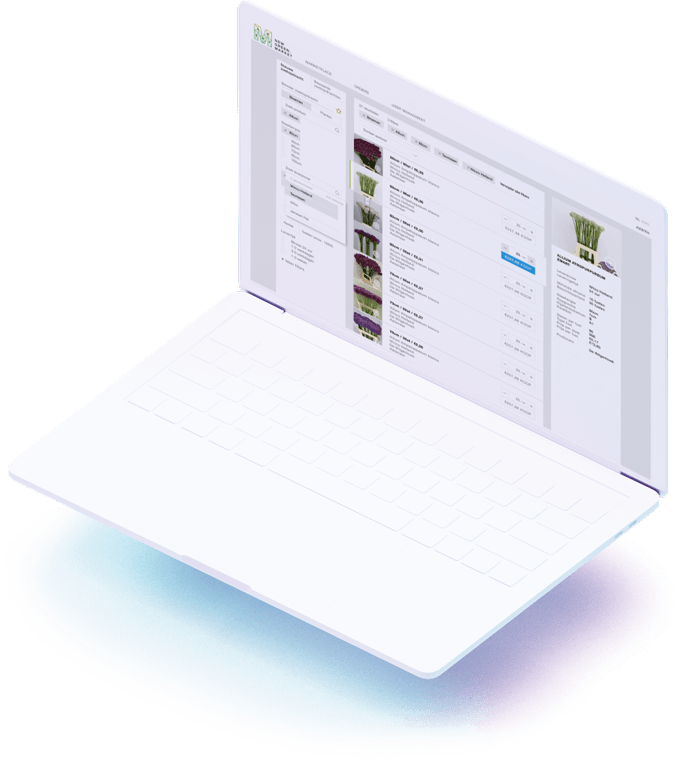 New Green Market is a digital marketplace for the floriculture sector

Strategy & Advice
Concept & Design
Application Development
Hosting & Support
Flower Breeders and Flower Wholesalers looking for a digital marketplace to trade and efficient real-time tooling to track processes in their value chain.
Create a cloud based trading application that works real-time with web sockets, there is no delay for processing updates and all data is always (real-time) with what is available.
An Online trading platform that is independent and accessible to all. Creating equal opportunities for everyone for anyone active in the horticultural industry.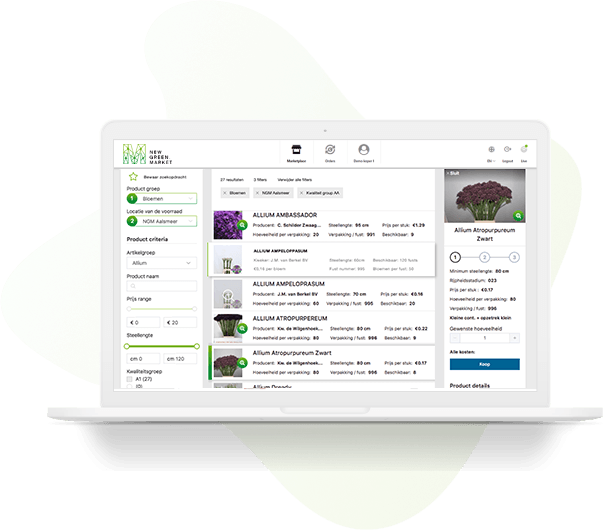 With the marketplace, it is no longer necessary to be physically present at an auction. By applying this technique to an online platform with an intuitive design, the marketplace of NGM can offer everyone everywhere access to the floriculture market. At the same time, the chain becomes more efficient due to new streams that bring flowers and plants to the end customer more quickly.
Today, hundreds of transactions are being done in the Netherlands every day. In the future, the platform will be extended to several countries, Artificial Industry will remain a technology partner to continue the growth of NGM.
NGM & Artificial Industry
THE FUTURE!
Keep an eye on our website for developments in the field of artificial intelligence. Contact us if Artificial Industry can also examine for you what opportunities your data has to offer. With all new developments, there may already be a chance waiting to leverage your data!