Exploring the Future of Customer Experience Automation with Conversational AI
Er is op dit moment veel te doen rondom AI: er wordt veel over geschreven en gepraat, er zijn legio voorbeelden van nieuwe initiatieven zoals bijvoorbeeld ChatGPT, maar er zijn maar weinig praktische voorbeelden hoe deze technologieën vandaag concreet toegepast kunnen worden en wat de impact hiervan is op de werkomgeving van vandaag.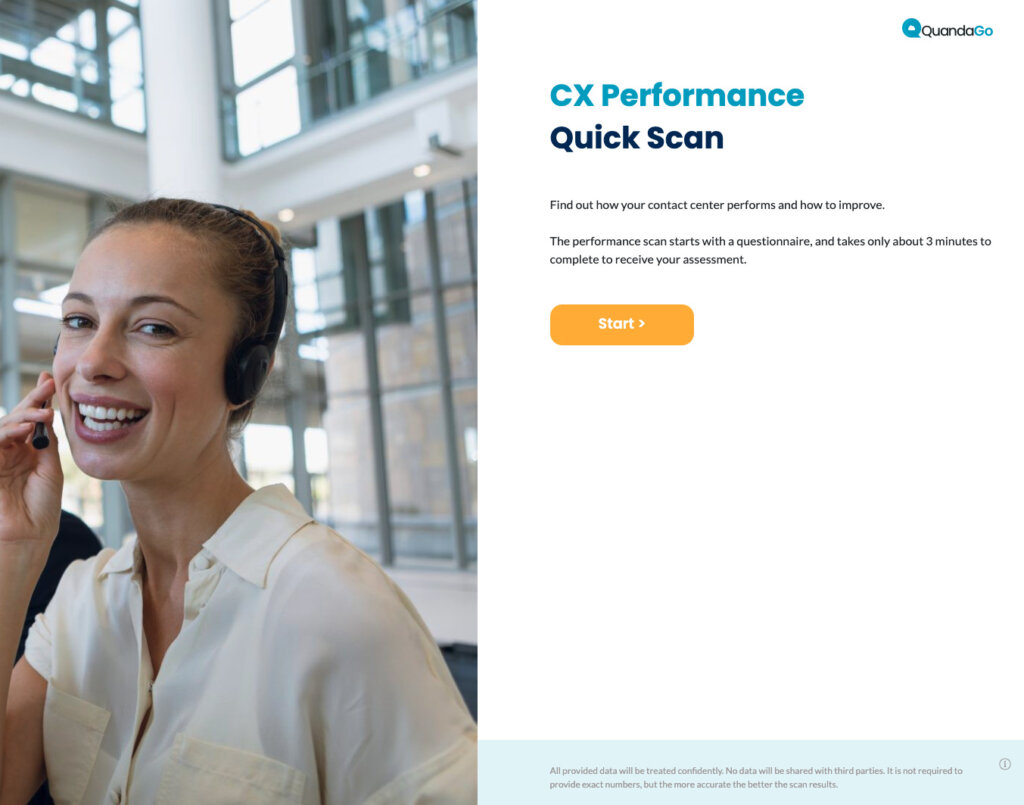 Can't wait? Take the CX Quickscan!
Find out how your contact center performs and how to improve with our FREE Scan!