Exploring the Future of Customer Experience Automation with Conversational AI
You'll see the latest innovative use cases for Conversational Analytics including a demo on the power of intent recognition and qualified quality management. We'll discuss and share the latest CX best practices and lessons learned and provide you with strategic guidance and tips for customer experience automation success.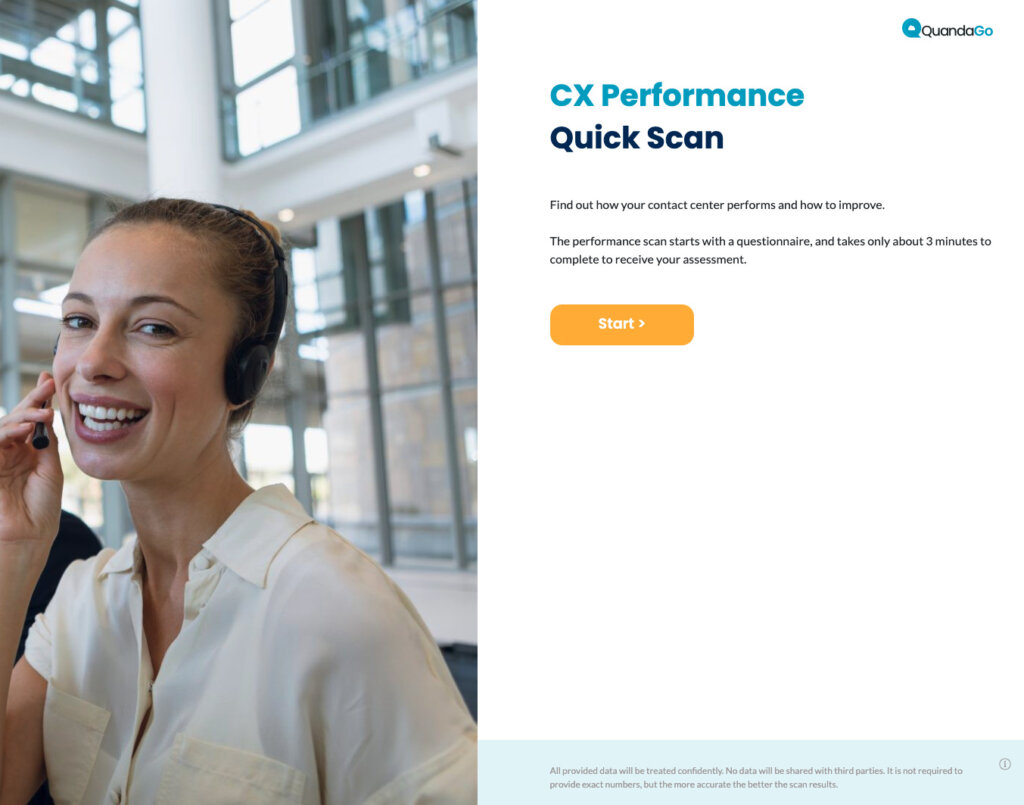 Can't wait? Take the CX Quickscan!
Find out how your contact center performs and how to improve with our FREE Scan!