All you need to know about contact center automation - and more
The digital transformation we are directly in the middle of has been revolutionizing the way we work and communicate. The global COVID pandemic has only accelerated the emergence and adoption of novel technologies and solutions that make long-distance and location-independent communication and troubleshooting so much easier. This also means that a great deal of responsibility has shifted from traditional enterprise representatives to customers and employees. Self-service and automation are no longer exceptions, but quite common in many industries. Why? Because it's fast, convenient and conceived to be foolproof. 
Unfortunately, the latter is often wishful thinking and rarely in sync with many real-world situations. When self-service fails and visiting a physical store or business location is not possible, contact centers tend to become the hub of B2C, B2B and B2E interaction. The rapid evolution of modern technology has greatly expanded the reach and digital toolset of modern contact centers, often resulting in far-reaching call center automation. The contact center of the 21st century is much more than the traditional call center: it's an advanced communication center that uses contact center AI, call center automation software and automated calling software to unite and integrate several communication types (email, phone, app, social media) in one single and high-quality service environment. 
In this article, we will show you why contact center automation is the key to sustainable success when it comes to increasing customer satisfaction, boosting efficiency and increasing employee satisfaction. We will also take a look at the evolution of contact centers and provide you with some important best practices for implementing and adopting an automated contact center.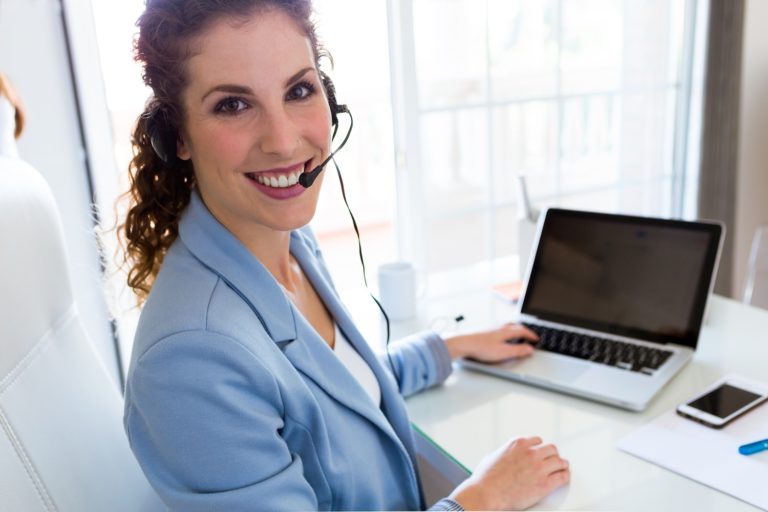 The challenges of contact center automation
Contact center automation is not something you do overnight. Finding the right pace and tools (call center automation software, automated calling software) to successfully execute the operation requires a fair share of strategic thinking and planning. Unfortunately, there are a lot of mistakes and pitfalls that frustrate many contact center automation efforts. Let's take a look at the most common ones.
Automating for the sake of automating
Many companies get carried away by the extensive and varied plethora of modern automation solutions and start automating for automation's sake. That is the wrong approach. The fact that you can automate virtually every process, doesn't mean you have to. Choose your priorities and carefully determine which processes are suited and less suited for automation. If a customer has a complaint that has the potential to turn into a lawsuit, it would be wise to let a human agent handle the case, even if, theoretically speaking, every step of the process could be automated.
Losing the personal touch
Modern customers expect personalized buying and service experiences. In fact, a study by Nextivashowed that about 33% of customers who stopped doing business did so because experiences were not personalized. Losing the personal touch and turning into an anonymous, detached and fully robotical contact center is one of the worst automation mistakes you can make.
This also applies to your social media channels. It may seem tempting to use a chatbot that generates automated responses, but a canned-looking, non-human response will turn a lot of people off. It is better to employ automation to listen across social networks and surface the posts that need your attention, and automatically route them to a human agent for a proper and genuinely human response.
Not establishing the link between humans and technology
State-of-the-art technology is great and allows you to simplify and handle higher volumes of service tasks. But the people that work with the technology are still the backbone of your business. All too often executives and managers forget to provide customer agents with the training and adoption tools that are needed to successfully implement contact center automation solutions.
Not monitoring the performance of automation tools
The word 'automation' might imply that humans don't need to be involved in contact center automation. Nothing could be further from the truth. Even the smartest AI tool needs a little bit of human guidance. So don't forget to monitor and enhance your automation tools and strategies over time.
The evolution of contact centers and the role of automation
Contact centers (traditionally known as call centers) have always been vital company units. Why? Because they heavily influence the overall perception of the service level that a company offers. They tell you something about how responsible or irresponsible a company is and how an organization reacts to feedback from customers or business partners. The invention of ADC technology (automatic call distributor) gave rise to the call center concept. ADC allowed businesses to filter incoming calls and assign them to agents. The introduction of toll-free numbers made call centers even more accessible. These first-generation contact centers were reactive, fairly one-dimensional and solely focused on handling incoming phone calls and the occasional email.
The emergence of the internet (1990s) and social media channels (2000s) created new interaction channels and forced companies to expand their communicational horizon. Reactive call centers became proactive contact centers, giving customers and partners more communication options to choose from. This movement culminated in the shift to omnichannel communication, a model that provides customers with a wide range of integrated options (phone, email, app, chat, text, social media) for connecting organizations. An omnichannel already uses automation to deliver a universal standard of quality through all available communication and marketing channels, especially since an omnichannel contact center approach allows you to track customer journeys more effectively. This makes it easier to adjust company service levels to ever-increasing customer demands. Delivering a seamless customer experience through all of your channels and in every phase of the customer journey is the way to stand out from the regular business crowd.
But the rise of cloud computing has made things even better. Cloud-based contact centers allow for the easy scalability of agents and resources and quick integrations of third-party applications such as CRM and ERP systems. The adoption of cloud technology also allows you to rely on remote agents. Good news in a day and age in which remote working has become increasingly popular! Remote agents also create the necessary room to expand automated contact centers, since office space and the accompanying costs (rent, heating, office equipment) are no longer a big issue.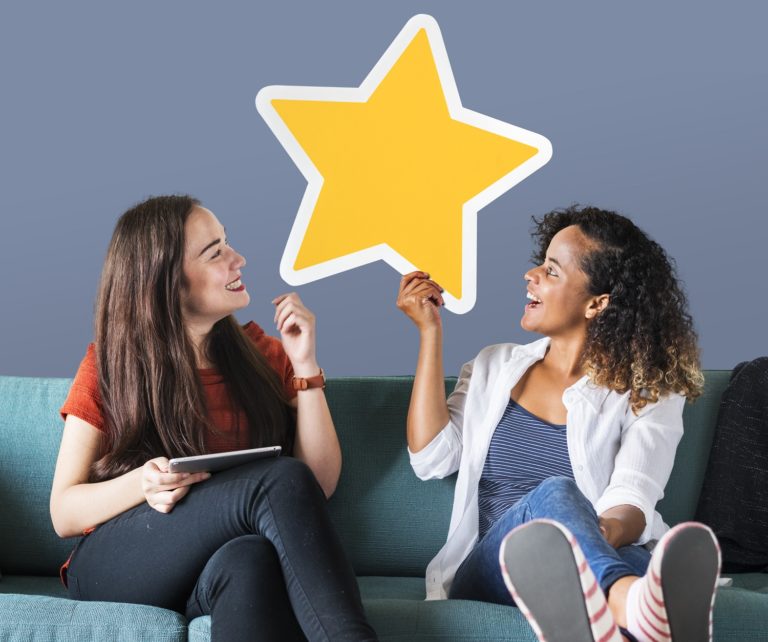 The 5 essential contact center automations
More and more companies are making serious work of contact center automation. But what are the essential contact center automations that you should have in place to provide your customers and partners with a seamless and excellent experience? Let's take a look at a couple of essential contact center automations.
The term 'Automated interactions' refers to several different and extremely useful contact center tools. By now, most of us are already familiar with the chatbot, a virtual assistant that is able to initiate a conversation with people who visit your website. They can also assist customers that have questions or problems. Modern, AI-powered chatbots are also able to pass questions and problems through to the ideal agent. AI-powered chatbots can also provide automated agent guidance in the form of natural language processing, sentiment analysis, agent scripting and the visual mapping of processes and procedures.  
Another automated interaction tool is AI-powered IVR, which enables you to cut costs by automating routine calls, but also ensures that high-empathy calls are triaged, prioritized and routed to the right agent. The combination of chatbots and AI-powered IVR takes customer assistance to a whole new level by removing communication channel barriers, speeding up resolution, and eliminating the manual associate responsibility to resolve issues. 
The value of these automated interaction tools? They provide clients with a couple of handy self-service tools, but also gather context and intent to better assist the agent.
By providing agents with a deeper context, your employees do not have to waste time trying to find out what the client really wants.
Contact center agents often live a hectic existence. Interacting with (sometimes unhappy) clients, managing internal actions, switching between applications databases and content management systems, and covering multiple communication channels: it's a lot of work. How cool would it be to automate workflows and time-consuming, but mind-numbing repetitive tasks? 
Call center automation software makes it possible. Set up automatic tasks and let AI-powered tools do the boring work! Workflow automation can be set up to handle a large number of tasks, whether that be sending emails, searching databases or organizing and raising invoices. Workflow automations ultimately simplify overall processes, allowing your employees to focus on the tasks and interactions that really add value to your organization. 
Contact centers heavily rely on data. Customer information, product information, shipping and pricing details are just a couple of daily examples. But you can only harness the power of data if you have the right tools to analyze and properly interpret them. Tools for automatic forecasting, such as Genesys Automated Forecasting or Chorus.AI, help you to discover trends and patterns in huge data bulks in an automated manner. Combining and comparing multiple parameters or methodologies? Check. Evaluating (hundreds of) thousands of potential outcomes and predicting the proper course of action? No problem. 
Automated forecasting allows you to better understand and predict the outcomes of many situations. This saves time and gives you the opportunity to help customers in the best possible and most efficient way. 
Creating a proper and efficient schedule for a contact center can be a complex and time-consuming task. There are a lot of variables that you have to take into account, such as the availability of employees and lining up all of the available schedules without leaving gaps in the schedules.
Automated scheduling leverages the power of AI to create the perfect schedule. For example, Genesys Automated Scheduling utilizes rule-based algorithms to process the massive data sets of agent availability, business hours, and more. Planning a good schedule for your contact is an often complicated puzzle. And AI often handles this task a lot better than the human brain does.
Machine learning and deep learning
Statistical machine learning allows you to improve systems by using algorithms to identify patterns in associate or customer activity and feedback for every interaction. Deep learning takes contact center AI one step further by learning in ways that mimic the inner workings of the human brain. Both these advanced forms of artificial learning have enormous potential when it comes to perfecting internal processes and improving your interactions with customers and business partners.
How can contact center automations benefit your company?
Now that we have thoroughly explored a couple of contact center automation solutions, it is time to switch to the real-world benefits of contact center automation. What do you actually gain from customer service automation?
Now that we have thoroughly explored a couple of contact center automation solutions, it is time to switch to the real-world benefits of contact center automation. What do you actually gain from customer service automation?
Increased customer satisfaction
Modern consumers and professionals value their time. So it is not a surprise that speed is an important element of their desired customer center experience. Customer center automation allows you to start the interaction with your customers right away. Bye, bye hold-on music, hello virtual agent that handles issues in a fast and convenient manner or redirects the customer in an instant fashion to the best-fitting human agent. The result: increased customer satisfaction and valuable, free PR for your company.
Increased employee satisfaction
Customer center automation also has a positive effect on employee engagement. It allows you to provide agents from highly repetitive tasks, so that they can focus on more complex, rewarding and business-critical tasks. Customer automation tools also give your employees the opportunity to solve issues quicker because they have better and easier access to all the important data.
More efficiency
Contact center automation boosts efficiency. Optimized routing, automated identification, automated verification processes and backend integration for issue handling significantly reduce the average handling time (AHT) and margin for errors.
You get more out of your data
Machine learning and AI help you to identify patterns in interactions or analytics more easily. These IT-based tools are better equipped for this particular job than humans. Utilizing the full potential of data allows your company to predict and develop proactive outreach based on service issues customers may not even be aware of. And advanced root cause analysis can lead to new products and services (which in turn generate new revenue opportunities), or grant you easier access to new markets.
You get the best of both worlds
Intelligent contact center automation pairs human abilities and advanced contact center technology. You can combine typical human traits like emotion and empathy with the speed and accuracy of advanced digital tools.
A high return on investment
Implementing contact center automation is all about efficiency and getting a good return on investment (ROI). Finding the right tools and establishing a proper in-house adoption plan requires a considerable investment. The good news: this initial investment is the key to unlocking extra business value in the long run.
Do you want to calculate the ROI of call and customer center automation? Than you have to incorporate the following variables in your equation:
The total operational costs of your contact center
The number of calls and responses per year
The cost per call
The example in this article shows you a way to design and use a ROI calculator for your contact center automation project.
Are your contact center automations in order?
Want to know if you are on your way to becoming a autonomous contact center? Take the test today!
How can QuandaGo help you with contact center automation?
QuandaGo helps you to create the contact center of the future by automating the right interactions and processes.
The QuandaGo Connected Experience Platform makes integrating all your data sources and automating workflows across your business easier than ever.
QuandaGo assists contact center agents in taking action to resolve the customer interaction by suggesting answers and next best actions, as well as automating common tasks. This allows the agent to do his work quicker without quality loss.
Contact center managers can optimize more complex use cases with knowledge management and process automation bots.
We provide a complete set of self-service solutions, including interactive voice response (IVR) and speech applications, virtual agents, customer and agent knowledge bases, and mobile support.
Quandago offers next generation AI-powered contact center solutions like agent assist and virtual sales coaching.
With QuandaGo you can completely automate today's most common contact center tasks – like form completions, compliance checks, and after call work – while freeing up your agents for high-value interactions or more complex issues.
Want to know more?
There is no doubt that the contact center automations have serious potential to improve your service level and boost sales. Do you want to upgrade your contact center by improving your automations? We're happy to help. Drop us a line at +31(0)73-62 34 097 or send an email to hello@quandago.com.