Are you using contact center technology
for an optimal customer experience?
Offering an exceptional customer experience should always be the primary goal of any contact center
Customer experience has meanwhile overtaken price and product specifications as the key brand differentiator for most businesses. This means that modern contact centers should make serious efforts to leverage call and contact center technology to improve customer experiences.
Businesses that fail to do this will likely lose revenues and a huge chunk of their market share to more tech-savvy and customer-centered competitors. Luckily, modern contact center solutions hand you all the necessary tools to rapidly improve customer experiences. But the question is: are you already maximizing the benefits and functionalities of contact center technologies to create an optimal customer experience?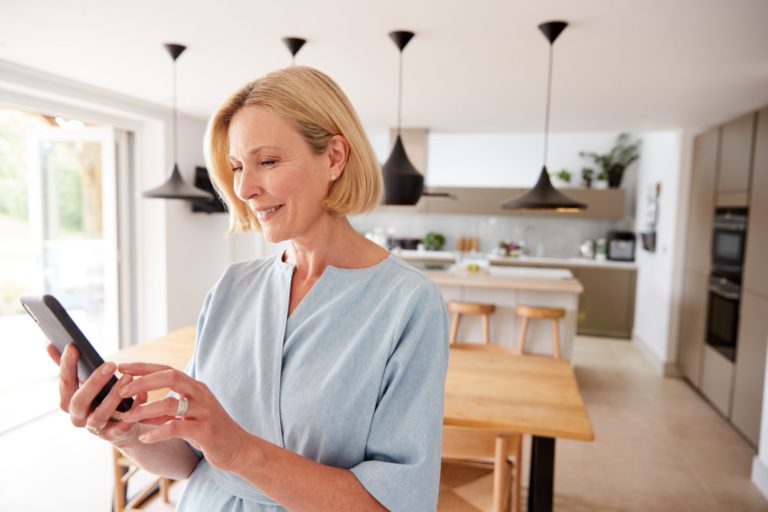 On this page, we will take a look at the evolution of contact center technologies and show you a couple of key contact center solutions that allow you to offer your customers an excellent and seamless experience. You can also use this overview as a checklist for your own business. Do you want to know if you are employing the potential of contact center technology to the full? Read on then!
The contact center that isn't doing things right
– Contact center technology for technology's sake
– Losing the personal touch
– Forgetting about the employee experience
– Other common mistakes
– Test yourself
The evolution of contact center technology
– The first steps towards the call center concept
– The coming of the internet era

The contact center that isn't doing things right
Although the automation of contact center services through the use of modern contact center solutions and software has the potential to greatly improve customer experiences, many contact centers make common mistakes regarding automation and implementing the right customer center technology. Let's take a look at a (fictional) example of a contact center that isn't doing things quite the right way.
Contact center technology for technology's sake
Full-scale contact center automation is the way to go in the 21st century right? To a certain extent. There is also such a thing as automation overkill. The fact that you can automate a process, doesn't mean you have to. New technologies are arriving at lightning speed and the hype that surrounds them is often enough to make a contact center rush in for fear of being left behind. In such a fast-changing, innovative market landscape, there is always the seduction of being lured in by the latest 'hot and next best thing' just because everyone else is apparently using it. But that's the wrong approach. You should focus on making new technology relevant and primarily think about the conversations and interactions that you have with customers.
Losing the personal touch
Let's assume a customer center has implemented and adopted a full stack of contact center solutions. But there's a catch. The automation overdrive has robbed the contact center of its personal dimension and human touch. Interactions with customers have become anonymous and detached, which hurts the business in a day and age that's all about personalization (a study by Nextiva showed that about 33% of customers who stopped doing business did so because experiences were not personalized).
Forgetting about the employee experience
The primary focus on customer experience is not necessarily a bad thing, but can sometimes overshadow and override another important aspect of successfully adopting cutting-edge contact center technology: the employee experience. Companies that don't pay enough attention to employee journeys and the contact center agent experience can create mismatches between customer center technologies and the users of these new tools. So be sure to always provide customer agents with the training and adoption tools that are needed to successfully implement contact center solutions and software.
Other common mistakes
Apart from the aforementioned problems, our exemplary customer center that isn't doing things right also suffers from the following, commonly made mistakes.
The contact center has put a huge amount of effort into the introduction of technologically advanced customer center solutions, but fails to reap the benefits because the communication and information exchange between teams and departments remains fragmented.
Information is still stored in multiple places (silos). Contact center agents have to browse an intranet, two SharePoint sites and another separate system to find the information they need.
While innovations like AI, specialized contact center software and other cloud-based contact center solutions have the potential to increase efficiency and offer new business insights, the company has failed to properly analyze how each of these technologies impacts performance. The result? Technology ends up being underutilized, regardless of the immense potential it offers.
Thinking about channels separately instead of integrating them in one single central environment that delivers a universal standard of quality, the omnichannel approach. Make sure to read our interesting guide on becoming an autonomous omnichannel contact center.
Find out if you are using contact center technology the right way by taking our test.
Find out if you're on the right track in 5 minutes.
Take the test today!
The evolution of contact center technology
Before we show you the essential contact center technologies that every modern contact center should have in place, it's a good idea to take a quick look at the evolution of contact center technology throughout the years.
The first steps towards the call center concept
The introduction of ADC technology in the 1960s was the first serious step towards the call center concept. The technology allowed medium-sized and large companies to filter incoming calls and assign them to specific call center agents. The primary purpose of these early contact centers? Creating more business efficiency.
The late 1960s and early 1970s marked the start of a more wide-reaching technological evolution wave. Enterprises started using automated telephone switching systems (PABX and ADC), which gave them the opportunity to develop wide-range contact centers. By the 1970s, the advancement of Interactive Voice Response (IVR) was introduced into call centers. From now on, IVR technology allowed computers (automated systems) to interact with callers through the use of voice and DTMF tones inputted via a keypad. About a decade later, the introduction of the outbound dialer and the rise and further perfection of computer-integrated services further enhanced the technologization of the traditional call center.
The arrival of the internet era
The emergence of the internet (1990s) created new customer interaction opportunities and forced companies to expand their communications horizon. Websites and one-to-one chat became part of the communications landscape and turned call centers into contact centers. In the 1990s, At the same time, computer telephony integration, which delivering customer information, such as name and account numbers, was introduced, paving the way to today's blended, omnichannel contact centers. CRM software was also starting to develop, while email quickly became the most popular mode of communication after its introduction in the mid-1990s.
By the early 2000s, social media and mobile use entered the mix. Social media provided a new point of contact for customers looking to connect with brands and companies, while mobile phones made it easier to get in touch with customers, affecting overall call volume. Companies seized the opportunity and started to incorporate these communication novelties into their contact center infrastructures.
From the late 1990s through the 2000s, cloud technology also entered the equation. A gamechanger that paved the way for the impressive array of cloud-based contact center solutions that we know today, while making more accessible to a broader range of companies. Sophisticated workforce optimization solutions (WFO) helped customer service agents with time management and allowed them to create a structure for dealing with high-volume call hours. Additionally, Voice over Internet Protocol (VoIP) introduced inexpensive calling to the world. DSL and cable internet service paved the way for high-quality phone and video conversations with anyone.
In the past five years or so, (cloud) contact center software solutions are increasingly geared towards integrating and merging different communication channels (web, email, phone, mobile, chat, social media) into omnichannel platforms that provide seamless customer experiences.
The 8 essential contact center technologies
Modern contact centers rely on several technologies and tools to improve customer experiences and streamline their interactions with clients. Let's take a look at the most essential and indispensable ones:
Computer Telephony Integration (CTI)
CTI enables computer and telephone systems to interact together. How does it work? When agents using CTI receive incoming notifications, a screen pop up is displayed. The pop up displays  the caller's account information on the agent's computer screen. The main benefit? Both parties save valuable time because agents directly receive the info they need to lead the call and solve the customer's problem. 
Intelligent voice response technology (IVR)
IVR is an automated phone and customer system that makes it possible for incoming callers to access information without talking to a physical agent. They can enter a message by speaking into a phone. IVR uses (natural) various forms of language speech recognition. Especially the more advanced forms of language speech recognition utilize grammar and data to expand their vocabulary and recognize different languages and even dialects. IVR also allows you to create your own greetings, menu options, and routing procedures to hand the customer over to the right contact center agent.
AI and machine learning tools
More and more customer support inquiries are resolved by modern AI and machine learning tools, including conversational AI and speech-enabled self-service applications. There are several ways to incorporate AI and machine learning in your everyday contact center services. You can use AI-powered chatbots to answer common questions and automate routine tasks with AI tools (using voice biometrics to simplify lengthy ID confirming processes is a good example). AI also allows you to provide interactions routing and aids you in analyzing large data sets.
Business intelligence tools and contact center metrics provide you with clear insights about the performance of your contact center technology. They allow you to track essential metrics like the average speed it takes to answer calls, app messages or emails, the number of active and awaiting calls, the average handle time of an issue or inquiry, and the customer satisfaction rates. This information helps you to determine and manage clear performance standards, helping agents improve their work and continually improve the overall customer experience.
A modern contact center should really be cloud-based. Using the cloud allows you to employ agents remotely. They only need a laptop, working internet connection and headset to do their work and help customers in the best possible way. Scalability is another big advantage of a cloud-based contact center. Do you want to expand? No problem, because the cloud allows you to do this easy and fast. Does your business shrink? Then downscaling isn't a problem either.
Predictive analytics technology uses data on past customer behaviors to anticipate future customer needs and decisions. It allows you to better manage your demand planning, resource optimization (especially human resources) and performance assessment. Combining and comparing multiple parameters or methodologies? Evaluating (hundreds of) thousands of potential outcomes and predicting the proper course of action? Predictive analytics make it possible. Predictive analytics also make it easier to make proper schedules upfront when you know that busy times are ahead.
Do you need to review what happened on a specific call, but don't know all the details anymore? Not a problem if you use a call-recording system. The more advanced call-recording systems don't only record calls, but also allow you to record other interactions that are related to a call, such as email and chat sessions.
CRM systems of record enable an organization to provide insight into all customer interactions across business units and to deliver all this information in a thorough and speedy fashion to your contact center agents. The result: the 360° information landscape that your contact center staff needs to solve customer needs as quickly as possible.
How can QuandaGo help you with contact center technology?
QuandaGo can help you with finding and implementing the right contact center technology to improve and professionalize your contact center services.
QuandaGo offers advanced automation solutions like agent assist, next best actions, and after call work support, while completing today's common tasks and customer questions with self-service to free up contact center agents for high-value interactions or more complex issues.
The QuandaGo platform provides all the technology and tools you need to run a modern omnichannel contact center with an integrated knowledge base and automation solutions. This includes (support for) conversational AI technology, email, bots, video, mobile, messaging, and social media interactions.
QuandaGo can help you drive as many interactions to self-service as possible, providing each customer with exactly the right information at the right time – while always ensuring immediate access to a live agent, if needed.
What our customers are saying


"Everything starts with a good foundation. By bringing structure to people, processes and systems we worked on creating an ecosystem to offer more efficient and effective customer service."

"Dela can resolve customer processes automatically, and all the monitoring of cases in other systems and departments is centralized in the platform."

"Engie is now operating a customer process management platform with an intuitive agent interface and a clear structure where employees can easily and effectively accomplish their tasks."
Want to know more about modern contact center technology?
There is no doubt that the right customer center technology has the potential to improve your service level and boost sales. Do you want to reap the benefits of modern customer center technology? Call us at +31(0)73-62 34 097 or send an email to hello@quandago.com. You can also request a demo by filling out the form on our website. We're always happy to help you!