The complete guide to becoming an autonomous omnichannel contact center
The contact centers of the past were fairly limited in terms of functionality and could be described as tactical or reactive. Responding to customer issues and problems was their main function. In today's day and age, these old-school contact centers no longer suffice, especially since offering seamless and multi-faceted customer experiences is the key to success in the age of digital shopping and multichannel communication.
Modern and future-proof contact centers should be strategic customer engagement tools that allow you to build and foster strong and intimate relationships with your customers. Furthermore, the rise of data collection and data science lays the groundwork for contact centers that provide better solutions for both customers and businesses.
The contact center of the future? A sophisticated omnichannel platform that reshapes the relationship between companies and customers and offers a pleasant and seamless communication experience through all channels. But how do you create a sophisticated, autonomous and future-proof contact center that serves both your business and customers? And what are the pitfalls that you are likely to encounter? Read all about it in this definitive guide.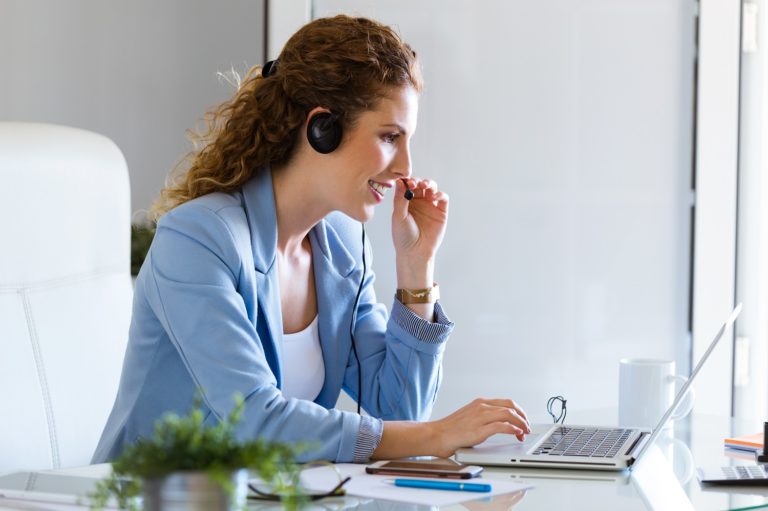 Common mistakes made by omnichannel contact centers
Although omnichannel is a buzzword in modern communication and business circles, the exact meaning and purpose of the concept often falls on deaf ears. Many companies use and adopt a lot of traditional and digital communication solutions, but fail to incorporate them into a fully integrated and customer-centered ecosystem.
They piece together one system for email, another for chat and yet another one for calls and apps. Having such a highly fragmented contact center (often described as a multichannel customer center) leads to the common problem that every system is used separately without tying together important customer information and history.
Just take a look at the following example.
A customer that emailed you about a damaged or non-functional product asks for additional information by grabbing the phone or using your chat solution. But the employee that handles the phone and the chatbot doesn't have the information that the customer supplied in his email. So the customer has to dish out the same information yet again, much like a broken record. The odds are that the customer in question gets fed up pretty quickly with this clunky and out-of-tune experience. The lack of a clearly defined and in-place omnichannel strategy also frustrates your workers, potentially compromising employee engagement.
What you really want is a connected experience that bundles all of your touchpoints and communication channels. You should strive to provide your customers with the right information at the right time, all the way through the customer journey. This also means that your contact center technology seamlessly fits customer and business needs by having the right omnichannel software in place.
What is an omnichannel customer center?
Building a dedicated omnichannel customer center is one of the best ways to deliver consistently positive customer contact experiences. But what does an omnichannel call and customer center entail? Read on to find out!
Omnichannel contact center vs multichannel: what's to gain?
At its core, an omnichannel contact center is a fully integrated set of high-quality and customer-centered communication solutions aimed at providing the best customer service experiences possible. The key characteristic of omnichannel services is that they allow customers to get help when they want it, through the communication channels of their personal choice.
A live agent? Real-time self-service options like smart, AI-powered chatbots? Or more traditional methods of communication like the familiar phone call or email? An omnichannel customer leaves it up to the customer, providing the same seamless and excellent contact center experience through every single channel. A true omnichannel customer center also syncs up all of your data, so your customer agents know if a customer is reaching out to you for the first or the twentieth time.
The big difference with a multichannel contact center is that an omnichannel contact center allows you to pass context and all kinds of information between channels in a quick and effective fashion. A multichannel contact center adds channels to the total package of communication solutions, but tends to assign separate agents to one or a limited group of channels (one person for phone calls, two for email, one for social media and one for chat messages).
Ultimately, the contact landscape becomes fragmented and devoid of the single source of truth that you need to adequately help your customers. A true omnichannel solution makes every bit of relevant historical and personal background information available to agents in every customer engagement.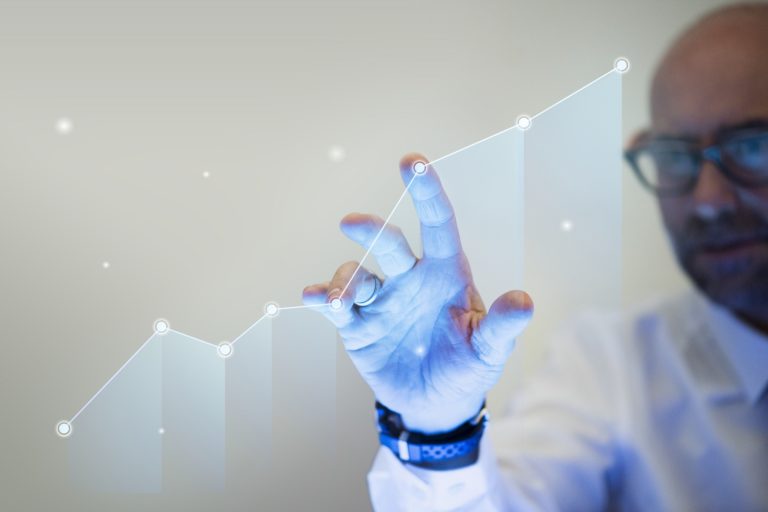 Three reasons why omnichannel has such a big impact on the customer experience
Offering a good customer experience is the best way to stand out from the general business and commerce crowd and edge out your competitors. Let's take a quick look at the top 3 reasons why a high-level omnichannel customer center has such a big impact on customer experiences.
The growing popularity of new digital channels
Gone are the days in which traditional phones and email were pretty much the sole means to get into contact with your customers. The current consumer universe is a mobile-first one. Many modern customers prefer channels like chat, social media and self-service solutions to picking up the phone to dial a customer service line. Omnichannel enables you to incorporate these modern and increasingly popular channels in your communications ecosystem.
A solid omnichannel strategy and the accompanying contact center make it easy to offer your customers consistency in every experience. An important asset for your organization, since customer expectations have rapidly increased in the digital age. Modern technologies and tools like AI, data science and business intelligence provide your customer agents with the necessary toolset to solve complex issues and keep up with changing customer demands.
Not every customer is the same
Many customers, many different wishes and demands. Some customers like you at their side every step of the way, while others prefer to fly solo. Some people are stuck on the variety of interactive communication solutions that the digital era has to offer, whilst others feel more at ease with sticking to more traditional communication channels like email and manned customer service lines.
There is however one thing that unites all customers: they want you to solve their problems in a fast and effective manner. An omnichannel contact center allows you to do just that since you are able to personalize the experience based on how your customer wants to reach out. A tailor-made solution is always within arm's reach, while the unification and smart integration of a wide array of communication channels allows you to create a consistent and outstanding experience in every situation.
Why should (omnichannel) contact centers care more about the customer experience in 2021?
More and more people are buying their goods online, especially since the COVID pandemic has forced many brick-and-mortar stores to temporarily or permanently close their doors. This means that a seamless customer experience through a variety of (digital) channels is more important than ever.We can illustrate this by showing you these statistics.
The 6 steps YOU can take to become an autonomous omnichannel contact center
Want to know how you can become an autonomous contact center? We've created a (free) checklist with 6 steps to take. Download it today!
How can QuandaGo help omnichannel contact centers become autonomous?
QuandaGo is a cloud CX software company focused on contact centers, knowledge management, and business automation. We are 100% focused on making the most valuable and efficient connections between customers, agents and companies. Our unique Connected Experience Platform brings your company's interactions, knowledge and processes together in a single place. We have successfully managed more than 100 million interactions and counting for leading brands in retail, financial services, telecommunications, utilities, and more. More about us…
QuandaGo helps you to create the omnichannel contact center of the future by bringing your interactions, knowledge and processes together to deliver a connected experience for your customers, agents and company.
We can assist you in creating an innovative ecosystem of integrated applications, communication channels and advanced data analytics.
The QuandaGo Connected Experience Platform makes it easier than ever to create an advanced cloud contact center, integrate all your data sources and automate workflows across your business.
Our platform enables customers and agents to move freely between all channels.
We help you to increase customer engagement and loyalty by providing real-time and historical reporting for supervisors and agents.
Want to know more?
There is no doubt that the omnichannel experience is here to stay and has the potential to improve your service level and boost sales. Do you want to make serious work of improving your contact center experience? We're happy to help. Drop us a line at +31(0)73-62 34 097 or send an email to hello@quandago.com.