It's official! Contact center and customer experience automation have captured the hearts and minds of CX professionals around the world.
Everywhere you look—whether it's in the industry analyst community, from software providers, or on social media feeds—there's a seemingly non-stop industry discussion going on around the benefits of customer experience automation. This includes increased contact center efficiency, lower costs and time-to-serve, happier agents, and of course, higher customer satisfaction.
Now, the benefits are clear. But, what do we really mean when we say process automation, and how does it specifically impact the customer experience?
Below we take a visual view of customer experience automation in action with 5 use case examples that show just how powerful the technology can be. We hope it makes the real value of CX process automation more clear. Take a look and see:
#1 — Automating Case Management
The first use case is focused on case management and the process of verifying a customer's ID and intent, opening a ticket, and assigning and routing the customer to a case manager for completion. Virtual or digital agents, AI and data analytics can help complete the process in less than half the time.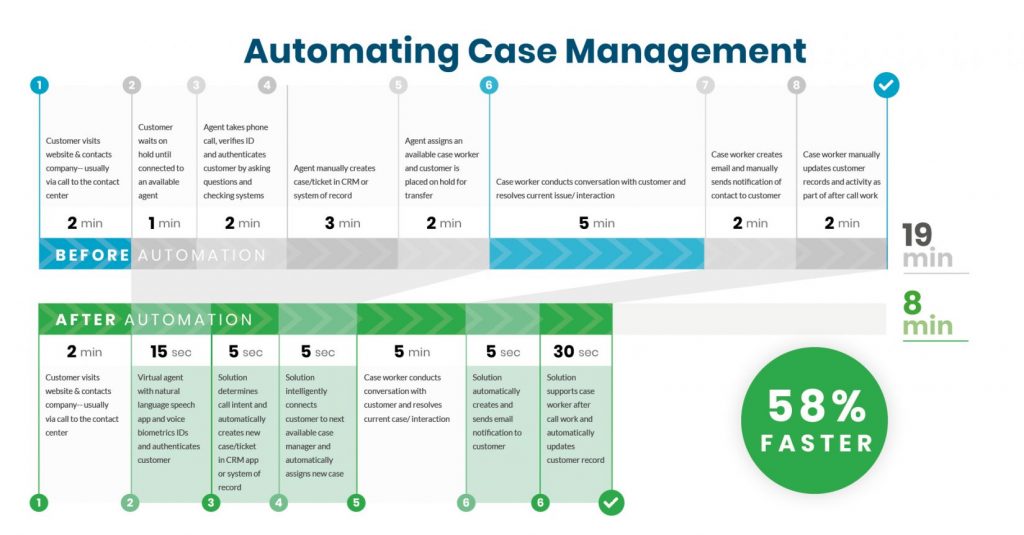 #2 — Automating Order Processing
The use case below is focused on new orders and the process of answering product questions, taking and fulfilling orders, and updating company apps and systems. Automation can help complete the end-to-end process up to 50 percent faster.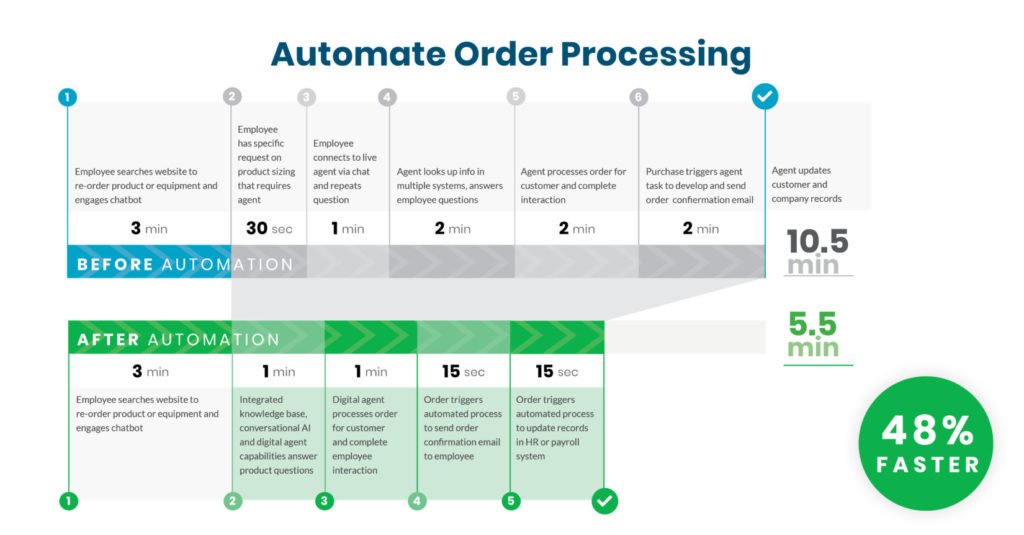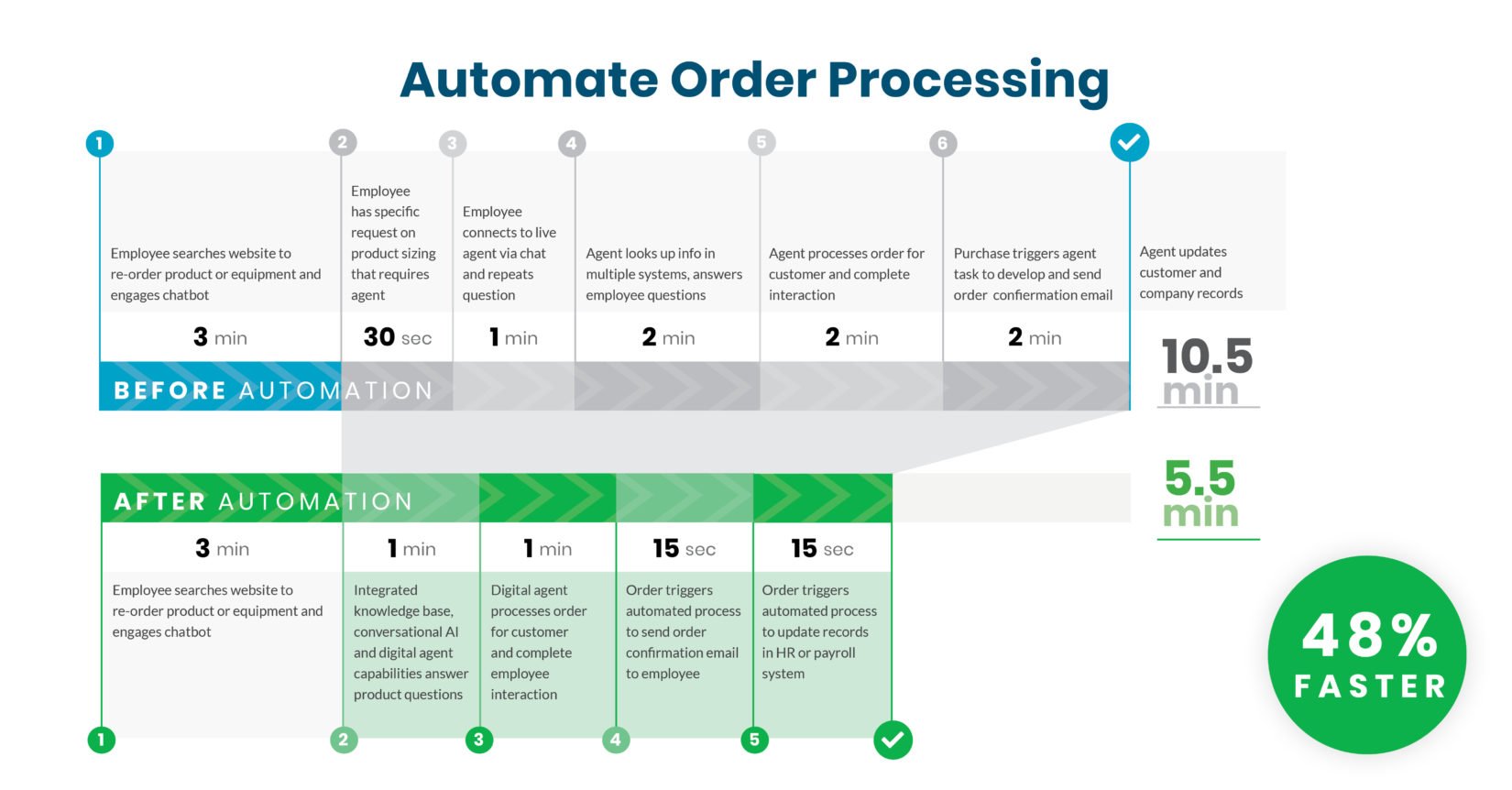 #3 — Automating Product Returns
This use case is focused on product returns and the process of providing the proper returns policy and shipping information, and confirming a product return with a current customer. With omnichannel interactions, integrated knowledge base and conversational AI, and process automation in the back office, most returns can be handled without the need for a live agent.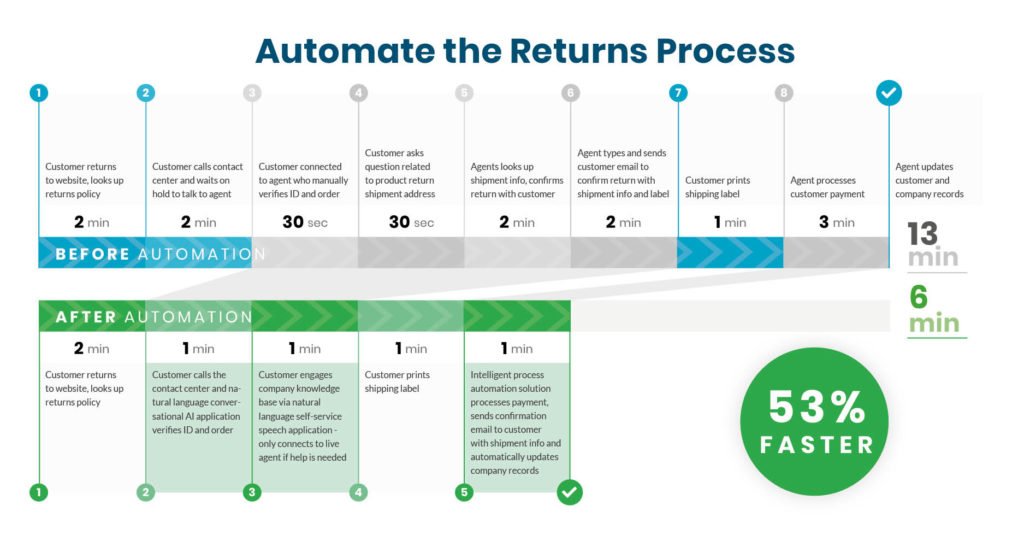 #4 — Automating Quality Management
The use case below involves contact center quality management (QM) and the process of analyzing interactions, reviewing issues, and taking the correct actions, such as assigning agent training. Move from analyzing just a small percentage of your interactions for QM to analyzing all of them in less time.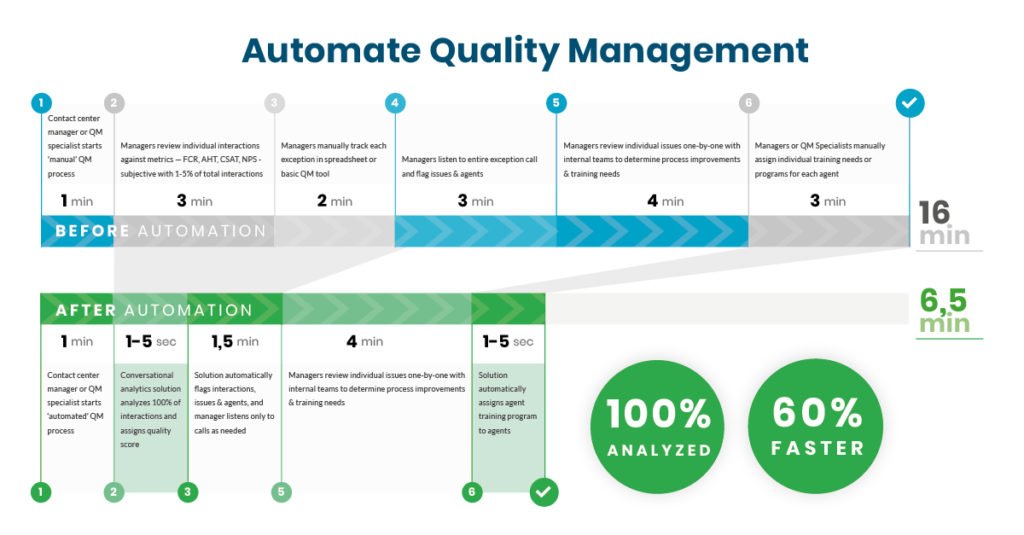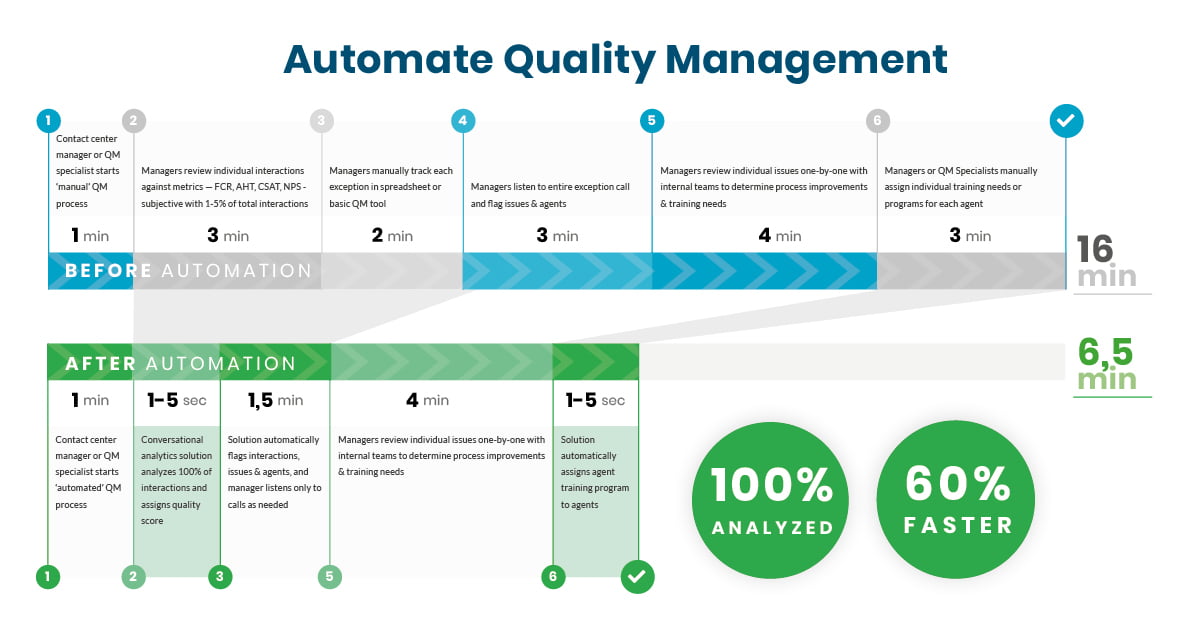 #5 — Automating Compliance Management
This use case supports supports compliance by analyzing interactions and alerting and assisting agents in collecting the proper customer information for compliance purposes. Automation and analytics helps minimize mistakes, while completing the process faster.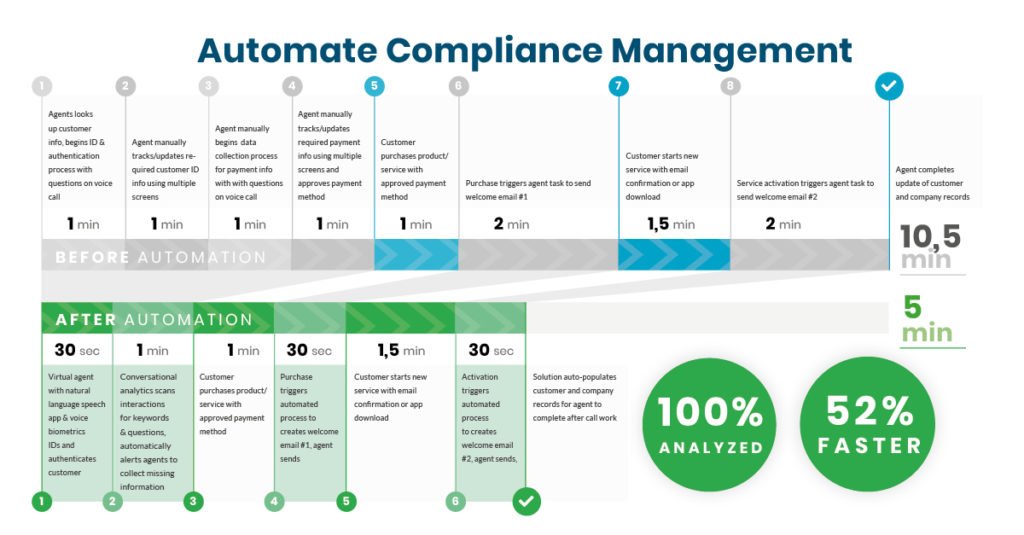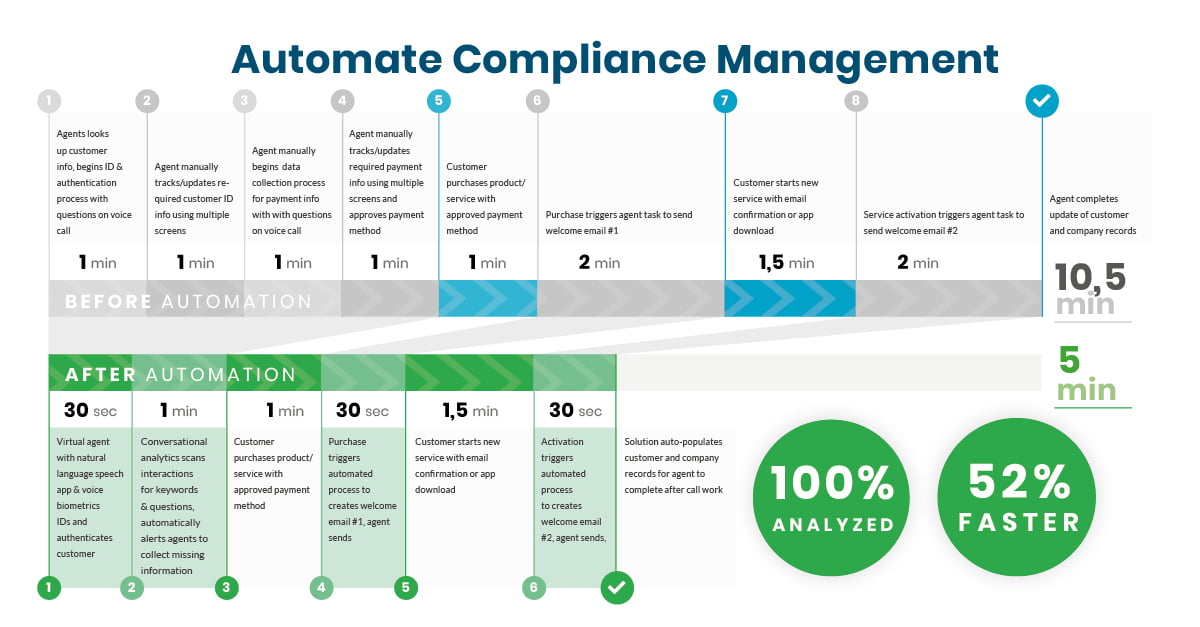 Learn more today!
If you'd like to learn more, check out this Business Impact Guide on CX automation strategies and best practices.
Or let us give you a complimentary CX Automation Assessment, sign up here!