Customer Journey Automation Solution Integrates Conversational AI, Knowledge Base Access and Intelligent Process Automation
Completes 50-60% of Customer Service Requests without an Agent
Runs on Existing Contact Center Platforms and with Leading CRM Applications
We're excited to announce our latest collaboration!
QuandaGo and Koopid, a conversational AI platform provider, are teaming up to help companies deliver efficient, modern customer self-service experiences that leverage natural conversational AI interfaces with rich knowledge base integration and process automation capabilities. By applying conversational AI and automation to repetitive tasks across the end-to-end customer journey, including in the contact center and back office, companies can significantly reduce the time it takes to complete today's most common customer service requests, including order intake, order tracking, and product returns.
With the ability to run on any contact center infrastructure, including Avaya, Cisco and Genesys, the QuandaGo and Koopid solution automates processes from the initial point of contact, all the way through to task completion and resolution — over any channel, without a live agent. Companies benefit from greater efficiencies, lower cost-to-serve and a better customer experience, while freeing up contact center agents to work on more complex, more valuable interactions.
"Koopid provides a very unique conversational AI solution that takes ease-of-use for customer self-service to a whole new level," said Radboud Heinink, Business Development at QuandaGo. "We love their use of 'button bots' and how they keep automated conversations simple and natural. Combining this with our intuitive knowledge base and process automation capabilities can remove a lot of work for customers and significantly speed up service requests."
"Applying automation across the end-to-end customer journey opens up new possibilities for customer self-service," said Dan Nordale, Chief Revenue Officer at Koopid. "QuandaGo's combination of knowledge base support and process automation is a simple, yet powerful extension to our solution that allows our customers to expand self-service and exceed digital-first customer expectations, while also delivering huge cost savings in their contact centers."
See How It Works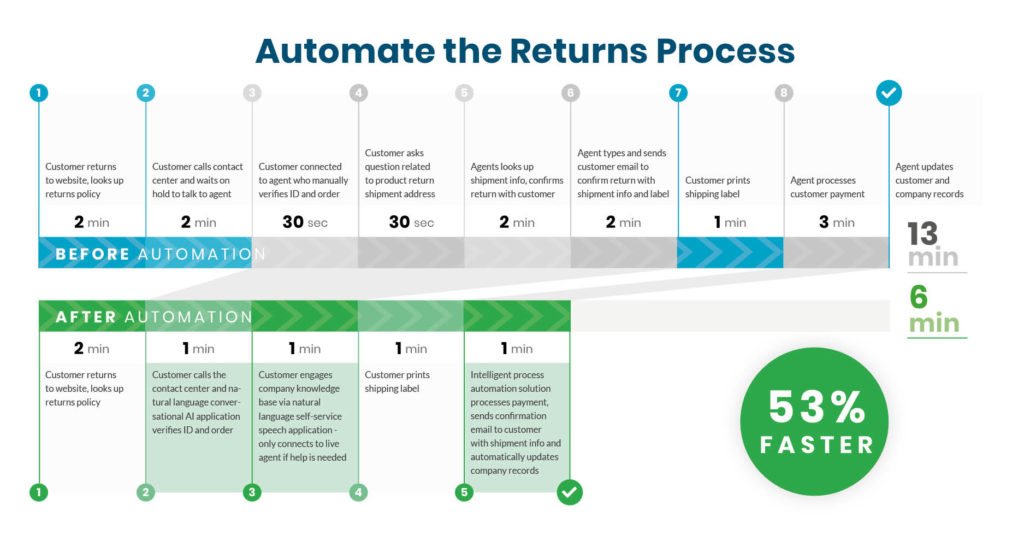 To find out more and get a DEMO, check out our Solution Overview.
Learn More About Koopid
Koopid's Multimode Virtual Assistant enables dynamic self-service journeys that incorporate natural language and visually rich user interactions, leveraging the full spectrum of today's smartphone and web interfaces. Using Koopid's xDesigner — a drag and drop service creation tool — a customer self-service journey template can be created in minutes with no programming required. These digital journey templates can be invoked from a number of channels: web portal, mobile app, mobile browser, SMS, email or consumer messaging. Each journey is instantiated as a cross-channel persistent conversation — therefore a customer can start on one channel (such as web portal), transition to a different channel (such as a mobile app) and simply continue the journey. At the core of Koopid is a powerful data platform that curates interaction context and conversation data in-line. As a result, customer journeys are continually optimized using AI and machine learning algorithms, personalizing the experience in real–time.