Customer service automation solutions:
5 key steps to get ready for the future
Are you already fully utilizing the amazing potential of customer service automation solutions?
The term customer service automation invokes different reactions, depending on the people you talk to. Call center agents may be happy that customer service automation tools free them of energy-draining and boring repetitive tasks, but could also perceive support automation as a threat to their jobhood. And a customer loves it when he gets a quick and helpful answer without asking a human, but probably curses the chatbot or self-service portal when these solutions don't work properly.
So ultimately, contact center automation can be a bit of a mixed bag, containing both pros and cons depending on the way in which the technology is implemented and used. But love it or hate it: successfully running a modern business without relying on customer service tools that enable customer support automation is near to impossible. Customer service automation is here to stay.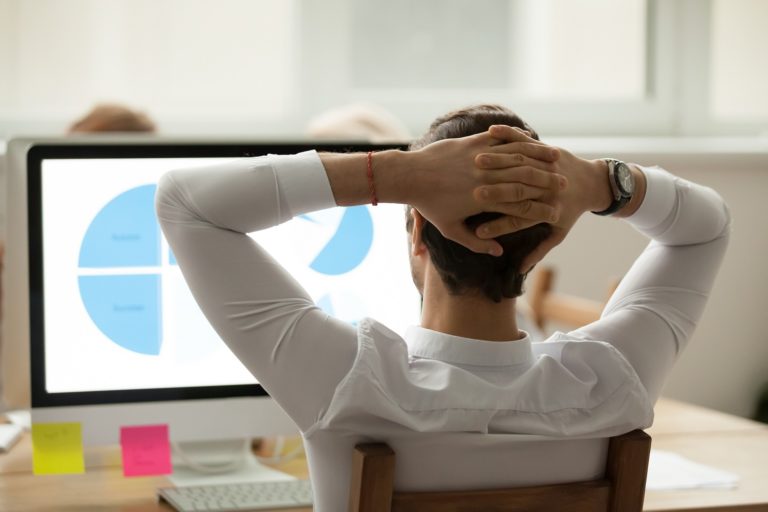 So let us take a closer look at what support automation really means and why it's actually a good thing if you use the right service automation solutions. And we'll also take you through the steps that allow you to get ready for the automated future of dedicated customer support.
In this article you'll read about:
What is customer service automation?
Before we take a look at some important and valuable customer center automation solutions, we should define what customer service automation actually entails. Customer and call center automation are forms of customer support that largely rely on (digital) technology to complete support tasks instead of on human agents. Entire processes or parts of certain workflows are automated.
Customer service automation relies on technologies like artificial intelligence (AI), machine learning, robotic process automation (RPA), automated routing, automated voice recognition and natural language processing (NLP). Contrary to popular belief, these tools don't make human service agents obsolete. They actually free people from highly repetitive and mundane tasks that can easily be automated, giving your service experts ample opportunity to apply their uniquely human talents to more nuanced and complex issues that actually add value to your customer service operations.
Customer service automation is not an entirely new phenomenon. Its history can actually be traced back all the way to the early 1960s, when the rapid proliferation of telephones led to companies inventing a way to handle large amounts of phone calls. Private automated business exchange (PABX) systems were able to automatically route calls to available agents.
In the 1970s, some companies took the next step toward the professionalization of customer service automation with the introduction of interactive voice response technology (IVR), a novelty that allowed you to handle calls by using almost fully automated systems. During the mid 2000s, premise-based call center technology eventually ceded call center management to cloud-based systems. TeleDirect was one of the early pioneers in this field, with a global cloud infrastructure powered by Amazon Web Services and Twilio.
The explosive growth of digital technology and the accompanying innovations have since then spawned a wide and whole new variety of customer service automation tools. Important contact center automation tools in our digital day and age are:
Chatbots for customer self-service. These can be used across several channels such as live chat, SMS and social messaging platforms.
CRM process automation/agent assistance. Examples of this branch of technology are automatic case creation, next best actions and auto-suggested knowledge content.
Customer portals and knowledge bases that act as useful self-service tools for customers. They can serve as online libraries that reduce support volume and increase customer satisfaction.
Solutions that enable inbound email processes and generate automated responses.
Social media monitoring and social case routing.
Ticket routing software routes tickets to the right agent by looking at the agents' areas of expertise, real-time availability and the number of open tickets they are currently managing. A company like the British supermarket Ocado uses support automation AI to intelligently route its 10,000+ daily emails to the right agent taking into account the topic, sentiment and the priority needed for a response.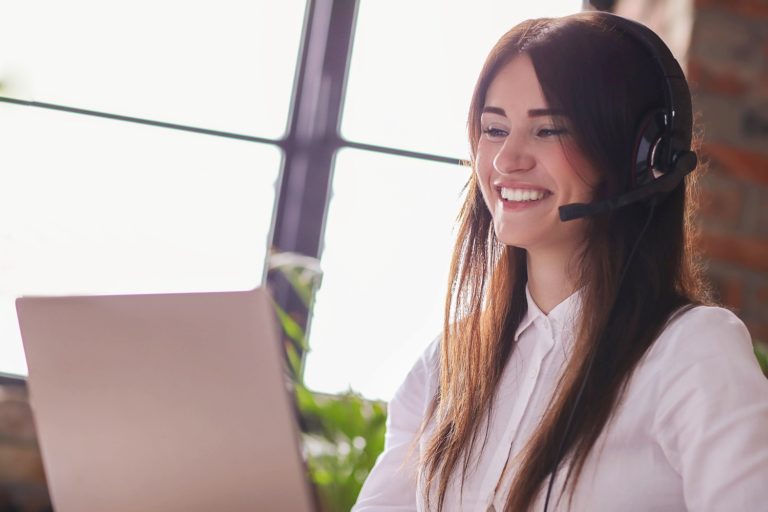 Building a great customer service management strategy is all about taking the right steps in the right order. Let us take a closer look at these steps.
Deciding what contact center automation solutions you are going to use requires a clear-cut strategy. Define your technology requirements by distinguishing 'must haves' from so-called 'nice-to-haves'. This process should also incorporate a detailed roadmap that the customer service center has developed for servicing customers for the next few years.Defining your requirements means answering the following questions:


How much are inefficient processes costing you?
Where can customer service automation deliver the most extra value?
What processes are suited and not suited for customer service automation?
What are the main reasons for automating? Is it mainly about cutting costs or is the optimization of customer experiences and satisfaction your top priority?
Are self-service options an important part of your customer service automation strategy? Then a strong self-service knowledge base, which reduces the burden on a support department and boosts customer satisfaction, is an important contact center automation asset.
Create the ideal contact center customer journey
Once you have the right contact center automation solutions in place, it's time to create a blueprint for the ideal contact center customer journey. Make sure that the contact center technology is easy to use and follows the flow of your desired processes. It is important to approach this issue from the perspective of both your internal agents and customers.
The contact center solutions that you choose have to be intuitive and easy to use to fully serve their purpose. And definitely don't forget integration. Make sure that all of your customer service automation tools and channels offer a consistent level of quality and are able to communicate with ERP and CRM systems to pave the path for a seamless omnichannel experience. An omnichannel approach makes it much easier to provide customers with relevant information on-the-fly and match specific questions, requests or issues to the departments and agents that possess the specialized knowledge to answer them.
It's a misunderstanding that customer service automation makes people largely obsolete. You also need to train people to know how to use customer service automation solutions in an optimal fashion. Often, organizations have deadlines to implement new contact center technology. Due to delays in the development process or companies being short-staffed, training is often cut short.
Without comprehensive training, customer service agents will have trouble using new customer service automation solutions efficiently and might grow frustrated with the new technology. This can easily lead to a poor employee and overall customer experience. So be sure to create a thoughtful approach to retrain employees and be sure to include employees in the transformation process.
Once automated systems are installed, workers are free to accomplish higher-level strategic work and grow professionally. Furthermore, they're often more engaged and productive because they are freed of mind-numbing repetitive tasks.
Make customer service automation a part of your organizational mindset
Customer service automation is a long-term and extensive process that focuses on continuous improvement. This means that implementing customer service automation solutions is just the start. Managing them is just as important, especially if you want your customer services to be future-proof. This means that understanding software development life cycles and processes for managing your live and virtual agents is vital.
One of the inherent characteristics of customer service automation solutions is that they produce heaps of data on a daily basis. Besides that, contact center automation is an innovative and constantly evolving specialism. All of the hard data that your support automation tools produce form a true treasure trove of actionable insights that you can use to improve not only your product and business processes, but also your customer service process as a whole. The key to success is constantly anticipating and meeting customer expectations and improving your customer service efforts before your competition beats you to the punch.
Listen to your customers and constantly measure the success of your contact center automation strategy by regularly looking at and analyzing your data. Which of my customer service automation solutions are performing well? Is there room for improvement? And if yes, where should I look and what are the adjustments that I have to make? Advanced analytics tools give you the answers and are an important part of the equation if you strive to turn customer service automation into a long-term success story.
The benefits of customer service automation solutions
Now that we have looked at the evolution and implementation of customer service automation solutions, it's time to quickly summarize the main benefits that they bring to the table.
Most consumers consider speed to be an important factor for a great customer service experience. The right customer service automation tools allow you to deliver specific and accurate answers or resolutions within minutes or seconds.
Automatically passing the correct information to the correct people minimizes customer friction.
Customer support automation expands service hours and the number of communication channels.
Customer service tools like chatbots and AI-powered portals present major cost-saving opportunities because people can resolve many issues before they reach a live agent. Call center automation allows you to shift expensive (human) resources to more meaningful work.
The right call center automation tools help reduce the number of human errors.
Customer service automation helps to make your organization future-proof.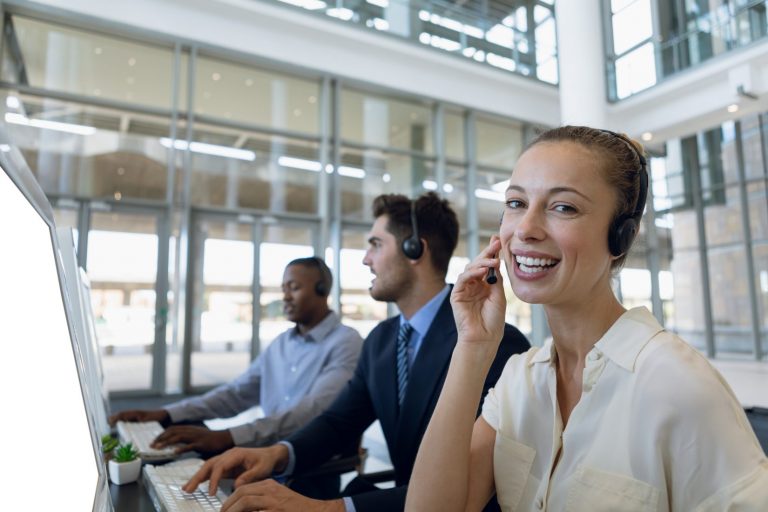 Do you want to make serious work of customer service center automation? Then QuandaGo is happy to help you. The QuandaGo platform enables you to automate workflows across the contact center and all the other parts of your business. This includes using bots to fully automate processes and customer conversations on websites, but also on messaging platforms like WhatsApp and Facebook Messenger.
The platform also allows you to connect data from company-wide sources to provide the exact context and intelligence needed to complete tasks and workflows—both in full self-service interactions and those that require live agent support.
QuandaGo offers advanced automation solutions like agent assist and next best actions, but also virtual sales coaching, while completing today's most common tasks and customer questions with self-service to free up agents for high-value interactions or more complex issues. QuandaGo's customer service automation tools and services improve the customer experience and efficiency of your business, while enabling your agents to focus on high-value interactions and more complex issues that require extra attention.
Test yourself: Are you already fully utilizing the amazing potential of customer service automation solutions??
Want to know if you are doing the most to keep your customers happy and to stay one step ahead of your competition? Take our free test today!
What our customers are saying


"Everything starts with a good foundation. By bringing structure to people, processes and systems we worked on creating an ecosystem to offer more efficient and effective customer service."

"Dela can resolve customer processes automatically, and all the monitoring of cases in other systems and departments is centralized in the platform."

"Engie is now operating a customer process management platform with an intuitive agent interface and a clear structure where employees can easily and effectively accomplish their tasks."
More information on customer service automation solutions
The information in this article provides an excellent starting point for customer service automation. Would you like to discover the power of modern and powerful contact center automation tools and solutions? We're happy to help. Give us a call at +31(0)73- 62 34 097 or send an email to hello@quandago.com.