The 8 best contact center software features
Good contact center software features are indispensable when it comes to delivering an excellent customer experience
The world of customer service is constantly evolving, meaning priorities change all the time. Features and modes of operation that were regarded as cutting-edge and useful a decade ago inevitably become obsolete as time passes.
This is especially true when it comes to software features. In this digital day and age, contact centers rely heavily on state-of-the-art software features that allow you to connect with customers on any communication channel and level. In this article, we will take a look at the best contact features for your contact center and explain why these are indispensable when it comes to delivering an excellent customer experience.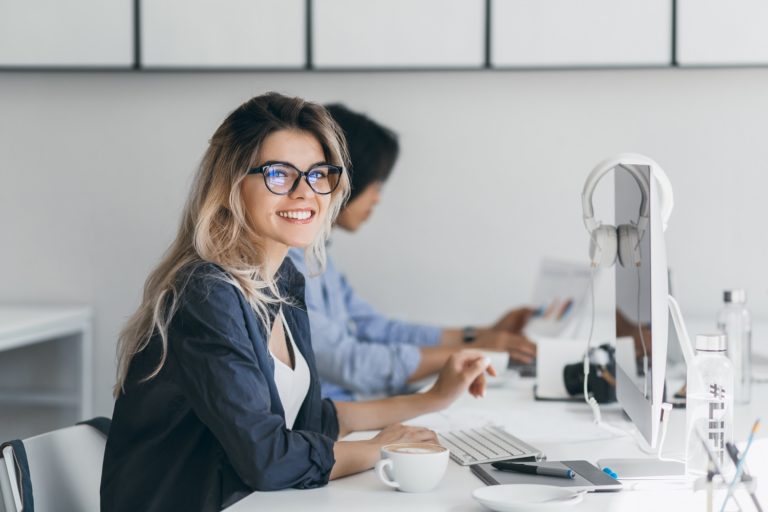 Why do you need sophisticated contact center software features?
The need for advanced contact center features is fueled by several challenges and developments. Some are pretty much inherent to the industry, whilst others are the result of disruptive events, sudden changes in customer behavior or the capriciousness of national, local or international markets. Let's take a closer look at the forces that drive the growing demand for sophisticated contact center software.
Customer experience becomes king
The need for advanced contact center features is fueled by several challenges and developments. Some are pretty much inherent to the industry, whilst others are the result of disruptive events, sudden changes in customer behavior or the capriciousness of national, local or international markets. Let's take a closer look at the forces that drive the growing demand for sophisticated contact center software.
Going digital
Although many customers still feel the need for phone support in this digital day and age, the pressure to go digital has become ubiquitous. Even if traditional phone support still represents a big slice of your contact center service pie, you'll need effective call center software that allows your service team to do their work in the best possible fashion.In our choice-rich economy, it's not surprising that consumers also want to have a say about how they interact with companies. Providing a wide range of digital and traditional options allows customers to choose which communication method is most convenient or best suits their particular circumstances.
Doing more with less
On the employee front, call and contact centers generally have fairly high turnover rates. This is a strong case for the adoption of smart contact center software features that facilitate far-reaching automation. Additionally, call center budgets are often tight whilst, ironically, modern contact centers are being asked to do more than ever. The COVID-19 pandemic has worsened this situation.The remedy? Finding creative ways to do more work and sufficiently help more customers with fewer hands. The right contact center software allows you to rise to the occasion and meet this sometimes daunting challenge.
Is your contact center ready for the future?
Find out if you are making the most of contact center software features in 5 minutes. Take the test today!
The evolution of contact centers 
Contact centers (traditionally known as call centers) have always played a vital role in many companies. Why? Because they heavily influence the overall perception of the service level that a company offers. They tell you something about how responsible or irresponsible a company is and how an organization reacts to feedback from customers or business partners.
The invention of ADC technology (automatic call distributor) gave rise to the call center concept. ADC allowed businesses to filter incoming calls and assign them to the right agents. The introduction of toll-free numbers made call centers even more accessible. But these first-generation contact centers were mainly reactive, fairly one-dimensional and solely focused on handling incoming phone calls and the occasional email.
The rapid emergence of the internet (1990s) and social media channels (2000s) created new interaction channels and forced companies to expand their communicational horizons. Reactive call centers became proactive contact centers, giving customers and partners more communication options to choose from. This movement culminated in the shift to omnichannel communication, a model that provides customers with a wide range of integrated options (phone, email, app, chat, text, social media) for connecting with organizations.
The top 8 contact center software features
Now that we have addressed a couple of major customer service challenges and the evolution of contact centers throughout the decades, it's time to focus on the best contact center software features that are available in the present-day information landscape.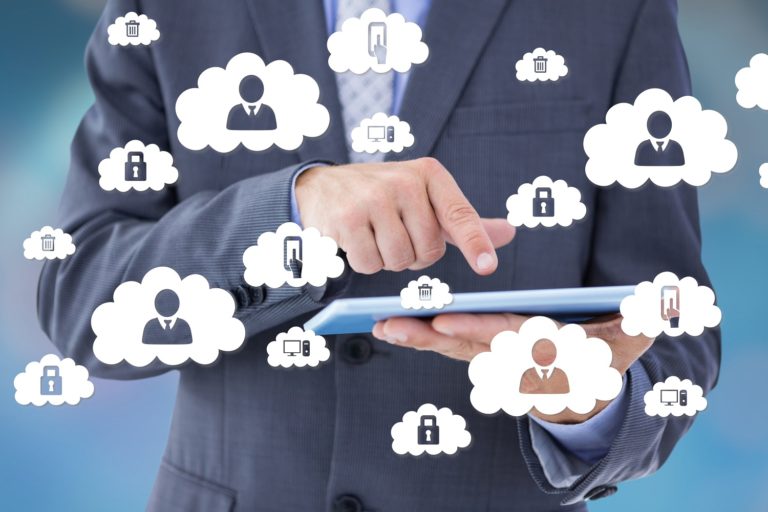 A unified customer service experience should really be the universal standard for any modern contact center that takes itself and its customers seriously. Many contact centers offer their customers a multichannel system. A decent start, but not enough if you really want to take the customer experience to the next level. 
A multichannel experience utilizes different communication channels. The problem is that these channels are siloed. They don't provide a true unified customer experience because channels are fragmented and often don't abide by the same quality standards. Instead of offering one universal source of the truth and continuously displaying the same information, customers get a disjointed experience. Switching between channels (phone, email, app, chat, website) is often a hassle and fuels annoyance instead of customer satisfaction.
An omnichannel experience is pretty much the opposite. The customer experience is streamlined because you rely on a single unified architecture that manages all channels natively, creating and maintaining much-needed context. This results in a more meaningful, personalized and streamlined customer experience.
Workforce management software (WFM) allows you to automate complex but necessary tasks like forecasting, adjusting and agent scheduling. The overarching goal of WFM software is clear: guaranteeing that you always have the right people in the right place at the right time. 
Advanced WFM software gives you the opportunity to forecast contact volumes per channel, what-if scenarios, intraday reforecasts and agent availability. To achieve this, the software uses sophisticated AI algorithms and historical (volume) data. 
CRM integration and CTI software
You've probably been there. After several calls or emails, you finally get hold of a sales representative or contact center agent. But instead of getting to the heart of the matter quickly, you have to repeat information that you already provided in an earlier conversation with another contact center agent. This is frustrating and takes a lot away from the total customer experience.
Luckily, things don't have to be that way. The right CTI software features can identify customers through their phone number or email address and instantly provide the contact center agent with all the necessary details about previous interactions. Integrating call center software with your CRM takes the service level even one step further and allows your agents access to all the data and context that they need to provide better customer support.
Interactive Voice Response (IVR)
An interactive voice response (IVR) feature gives customers the opportunity to speak with an automated system before reaching your support team. An IVR feature will help manage your team's call volume and automatically collect relevant information from the customer. By the time the customer gets to a human agent, all the information the representative needs is already available, so the customers won't have to repeat themselves. In many cases, IVR software features can resolve a problem right away, requiring no human assistance.
Cloud-based telephony, more often called Voice over Internet Protocol, (VoIP), is a phone system that runs through the internet instead of a traditional phone line. VoIP solutions are usually cheaper to install and maintain than regular landlines. That's because cloud-based telephony software doesn't require on-premises hardware. This allows you to get rid of the typical maintenance and infrastructure costs that come with traditional phone lines.
The so-called automatic call distributor (ACD) is a quintessential contact center software feature. It is a digital phone traffic agent that assesses and organizes incoming calls and directs them to the right destination, much like a traffic agent guides cars and trucks to the proper roads and highways. ACD strives to match customers with the right agent to enhance and optimize the customer experience.
Good ACD software combines features like omnichannel routing, advanced skills-based routing (looking at the nature of an incoming contact and then finding the agent who is the best fit for this specific customer), IVR and seamless integrations with other systems.
Does your contact center regularly handle high volumes of calls related to the same subjects, problems, services or products? Then call scripting software features will come in handy. This type of software recognizes and stores certain keywords in the customer's email and offers troubleshooting instructions based on a common answer. A good look at the script history allows you to personalize responses to the customer.
Analytics and reporting software features
Improving and updating your contact center is a continuous and pretty much never-ending endeavor. That is why you also need proper and powerful analytics and reporting software. Analytics and reporting software features hold a lot of benefits that have the potential to greatly improve the quality of your customer service operations.
Let's take a quick look at the major advantages that analytics and reporting software features bring to the table.
They help you to transform the huge amounts of data that your contact center produces into actionable insights.
Reporting and analytics tools help leaders manage operations, identify trends and understand the most important drivers of results.
They give you a holistic view of your contact center environment. This contributes greatly to the creation of a true omnichannel view.
Call center data is valuable to other organizational efforts outside of the contact center.
Analyzing and sharing data with customer experience management (CEM) systems allows you to paint a more complete and lively picture of the customer journey. Such a picture makes it easier to identify strengths and weaknesses throughout the different stages of the customer journey.
How QuandaGo helps contact centers with their software features
QuandaGo helps you reap the benefits of the aforementioned contact center software features. The QuandaGo Connected Experience Platform makes it easy to build a cloud contact center, integrate all your data sources, and automate workflows across your entire business.
QuandaGo allows you to improve customer experiences using the following tools and strategies:
Optimize your omnichannel interactions by enabling agents and customers to move freely between a wide array (voice calls, mobile, chat, email, video, social media and self-service) of contact channels.
Our platform integrates seamlessly with your ERP, CRM and cloud solutions, giving agents a 360° customer view.
The QuandaGo platform allows you to automate workflows and routine tasks. This saves your company valuable time and money.
Real-time and historical reporting give you the opportunity to provide customers with tailor-made support.
The QuandaGo cloud ecosystem delivers ultimate flexibility and scalability.
What our customers are saying


"Everything starts with a good foundation. By bringing structure to people, processes and systems we worked on creating an ecosystem to offer more efficient and effective customer service."

"Dela can resolve customer processes automatically, and all the monitoring of cases in other systems and departments is centralized in the platform."

"Engie is now operating a customer process management platform with an intuitive agent interface and a clear structure where employees can easily and effectively accomplish their tasks."
Need more information on contact center software? 
The modern customer expects great support across all channels, including live chat, email, and phone. Excellent software features help you to meet these demands and supercharge your customer service team. Would you like to find out more about contact center software solutions and QuandaGo's products and services? Then don't hesitate to contact us. Give us a call at +31(0)73-62 34 097 or send an email to hello@quandago.com.