Contact centers of the past were mainly reactive and pretty limited in terms of functionality and available channels for customers. But that doesn't cut it anymore in a time where connected, omnichannel customer experiences are the backbone of any successful business.
The modern-day customer service operation requires an omnichannel contact center that reshapes the traditional company-customer relationship. One that offers people a pleasant and seamless communication and problem-solving experience through a multitude of channels. But how do you build and manage a high-quality and future-proof omnichannel contact center? And what do omnichannel contact centers have to do to be successful in 2021? Read on to find out!
What does a successful omnichannel contact center look like?
Let's take a look at the example of direct-to-consumer, online optician provider
Charlie Temple
to illustrate an example. Buying custom-made glasses is a process that requires a highly personalized customer experience, from start to finish. The combination of a connected experience platform with unified data and a 360-degree view of the customer plus a solid omnichannel approach has enabled Charlie Temple to meet this challenge.Taking this approach, every bit of customer information can be made available to employees and customer service agents through one central, unified desktop environment. The unified desktop integrates internal and third-party data, including all of the data from suppliers and logistical partners, such as DHL, helping ensure a seamless, end-to-end customer journey. Charlie Temple's omnichannel contact center brings together customer data from multiple sources, including from the Zendesk environment, optician ordering systems, marketing software, DHL supplier data, and the customer data that is stored in the company's data warehouses.This allows contact center agents to deliver a highly personalized customer experience, with visibility and access to all the relevant information from different data sources in one unified desktop. Contact center managers and agents can use both real-time and historical reports that harbor improved efficiencies leveraging analytics tools. This enables this innovative eyeglasses provider to improve customer service performance on important KPIs. Charlie Temple also offers customers the freedom to use the channels of their choice, be it email, chat, app, telephone or Facebook messaging.All of these efforts streamline the entire process of designing, choosing and buying a new pair of glasses. The goal is to take customers on an enticing and efficient journey that starts in the Charlie Temple factory in Rotterdam and flows seamlessly into a pleasant digital and physical personalized experience, culminating in the moment the customer receives his or her new glasses.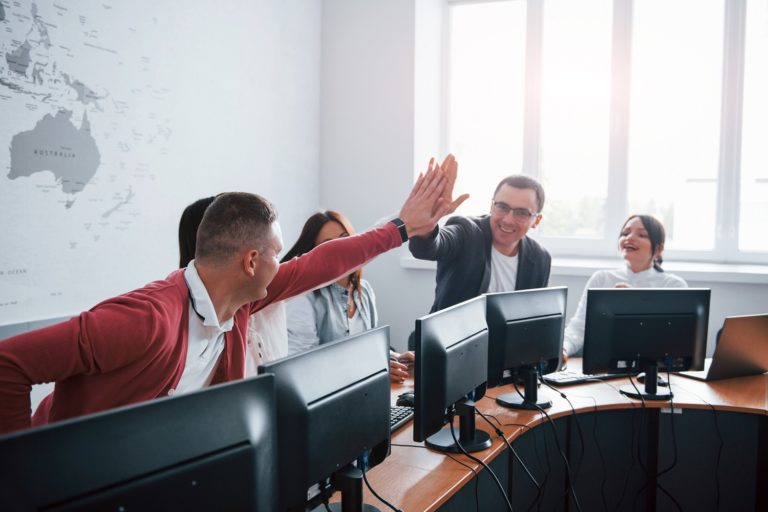 The 6 necessary ingredients for omnichannel contact center success
The example of Charlie Temple has shown us what a successful omnichannel contact center looks like. Now it's time to take a look at the necessary ingredients for omnichannel contact center success in 2021 and beyond.
1. A solid long-term strategy
Establishing a clear and viable long-term strategy is the foundation for durable omnichannel contact center success. A forward-looking, well-formulated omnichannel strategy allows you to support your key business objectives and provides you with a detailed view of every interaction along the customer journey, including a real-time and historical agent and customer interactions and context. These insights also tell you a lot about the importance and popularity of specific customer contact channels. Do the statistics tell you that app and chat solutions have grown more popular throughout time at the expense of email and Facebook messaging? Then it might be a good idea to put a stronger focus on the former channels.
2. Good system and channel integrations
Offering a connected customer experience through a diverse plethora of different channels is the main goal of an omnichannel contact center. This means that an omnichannel contact center has to be scalable, agile, robust and able to incorporate new technologies that may take center stage in the future. Communication channels and applications should also partner up well with your existing information systems, such as your ERP and CRM. The best contact center solutions are designed to fit into your ecosystem with pre-built integrations and APIs.
3. The right tools
You can only deliver an excellent omnichannel contact center experience if your employees have continuous access to the right stack of omnichannel software. A good example is an all-encompassing (virtual) desktop solution with data access and tools that simplify and unify systems, applications, databases and contact center workflows.
Since remote working has become an integral part of new work routines, contact center agents should also have the right remote communication and collaboration solutions at their permanent disposal if you really want to reap the benefits of the omnichannel contact center. Quality and performance tools, such as scorecards, call recordings, transcriptions and dashboards, should also be part of the omnichannel contact center equation.
Since omnichannel contact centers need to be highly scalable, they need to be a cloud-based. Delivering agile channel experiences that adjust to customer needs as they happen is really only possible if you use a cloud contact center. Furthermore, largely cloud-based technologies, such as AI and machine learning, allow you to create more intuitive and personalized customer experiences. The result: more satisfying customer journeys that stimulate and strengthen customer loyalty.
4. Monitoring and reporting
A good omnichannel contact center enables you to bundle performance data across all channels and teams. This makes it easier to draw up clear-cut and realistic KPIs and outline benchmarks. Effectively using an omnichannel contact center also requires an organizational mindset of continuous improvement.
5. Proper data analytics
Continuous success requires continuous measurement. This means that proper data analytics should also be an integral part of your omnichannel contact center approach. Collect, carefully analyze and use the data that your omnichannel call center and software generate to learn more about your customers and what actions to take to improve outcomes. This allows you to gain better insights into customer desires, problems and needs, and gives you the opportunity to give your customer service a serious quality injection. A data-driven approach should also include customer journey mapping to monitor and reveal customer needs and behavior.
6. Adjust to changing and evolving expectations
As time goes by and new innovations are bound to take flight, communication channels will change and grow. The same goes for the omnichannel experience. The benefit of a cloud-based omnichannel contact center is that it allows for flexibility. Rather than taking a "set it and forget it approach," ask your customers what they want out of the customer journey, utilize their feedback and adjust to meet evolving needs. That's what true omni channel services are all about.
By asking your customers for feedback, you are proactively building a stronger relationship with them, which not only allows for greater personalization but also makes your organization as a whole more effective in the future.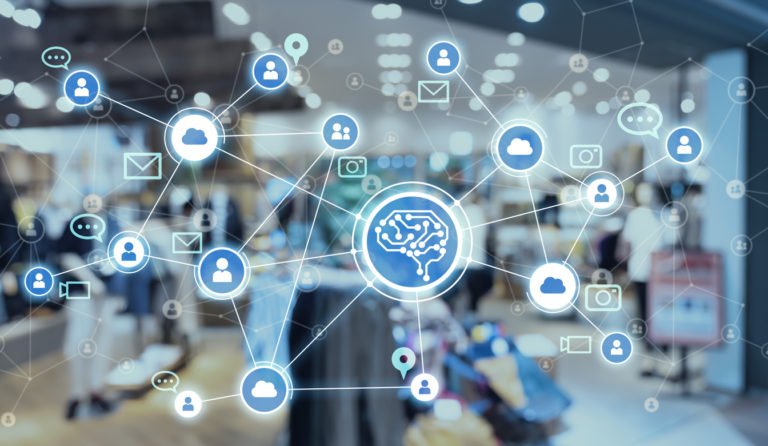 How QuandaGo helps omnichannel contact centers
QuandaGo has the experience, expertise and tools to guide your omnichannel contact center toward continuous success.
Our personalized CX Automation Assessment helps you identify automation opportunities and gives you advice on how to realize them.
Our unique Connected Experience Platform brings your company's interactions, knowledge and processes together in a single place.
Our platform enables customers and agents to move freely between all channels.
We help you to increase customer engagement and loyalty by providing real-time and historical reporting for supervisors and agents.
QuandaGo offers advanced automation solutions like agent assist, after-call work support, and virtual sales coaching to support agents throughout the entire customer journey.
The QuandaGo Connected Experience Platform enables your company to integrate messaging interactions with the ability to support thousands of messages per day. Connect as many agents as needed.
Bring all your company and customer data sources together and use this bulk of information to make intelligent routing decisions.
More information
The strategies, best practices and tools outlined in this article provide a good blueprint for omnichannel contact center success. Be sure to read our
'complete guide to becoming an autonomous omnichannel contact center'
as well! It contains a handy checklist with 6 steps you can easily take to become autonomous.Do you want to make serious work of improving your contact center experience? We're happy to help. Drop us a line at +31(0)73-62 34 097 or send an email to
hello@quandago.com
.